Eyebrow Brush
Professional eyebrow brush made from synthetic hair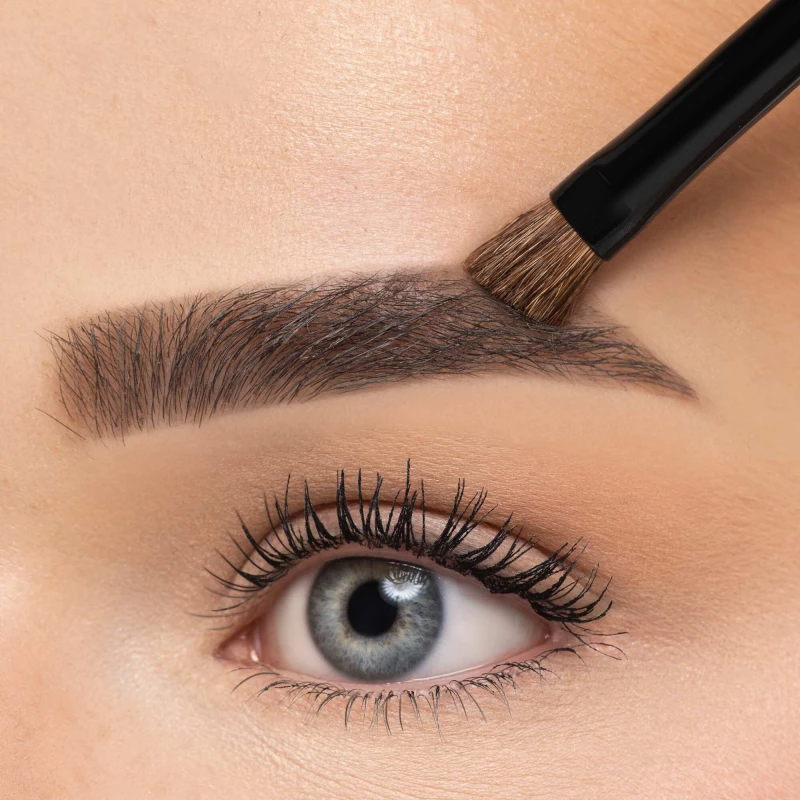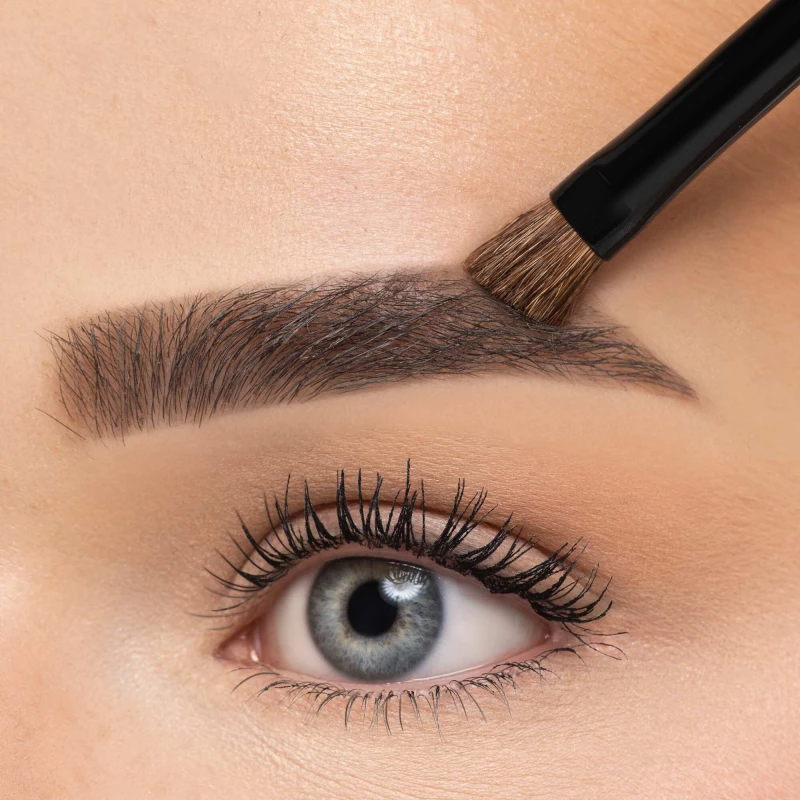 Suitable for powder and cream formulas
Flat, angled eyebrow brush
Made from synthetic hair
The Eyebrow Brush has a finely tapered tip, making it easy to apply eyebrow powder for a perfect, softly defined brow. The eyebrow brush boasts extra flexible yet firm bristles. It is also ideal for applying darker eyeshadow shades for a boldly defined lash line. As versatile as you are!
+ Show more
Before applying makeup, use the lash spoolie to shape your brows. Always use an eyebrow powder that matches your natural brow color. The finely tapered tip of the eyebrow brush allows you to softly define the brows and fill in any gaps. Start by using the highest point of the brush to define the inner eyebrow, letting the color fade out towards the end of the brow.
Expert tip: For caring cleaning, we recommend lathering a small amount of soap with water. Then rinse it thoroughly with water and gently squeeze it out in a soft towel before leaving to dry.
+ Show more
Note: To optimize our textures, we implement new scientific findings promptly. This results in possible changes in the declaration.
Compatibility:
Ingredients:
Refillable: No
Waterproof: No
Vegan: No
Item Number: 60480
EAN: 4019674604809
TOP CATEGORIES FOR MAKEUP AND CARE