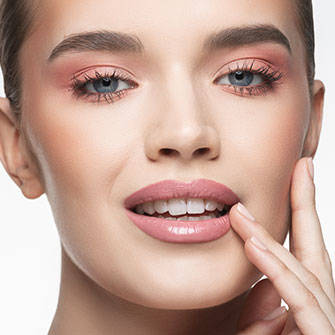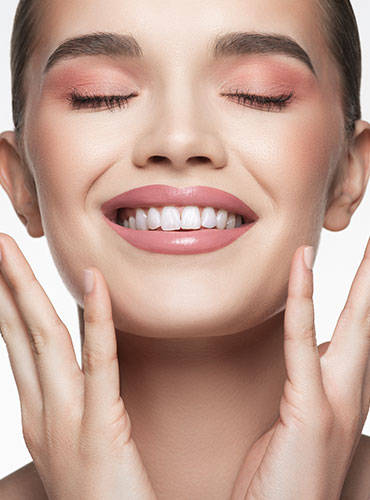 MAKEUP TIP
Monochrome Look
Discover the latest beauty trend with tone-on-tone makeup! Enhance your eyelids, cheeks, and lips with the same color tone or color family.

We'll show you how to easily recreate this trend.
Step by Step
Step 1
Bronze your face
For a lightly tanned complexion, apply bronzer to your cheekbones and temples in a "C-shape". To add an extra dose of freshness, pick up a blush and apply it along your cheekbones up to your temples.
Step 2
Rosy freshness
To help your eyeshadow stay in place, apply an eyeshadow base over your entire eyelid. Starting at the outer corner of the eye, apply a pink-toned eyeshadow to your upper and lower eyelids. For extra intensity, accentuate the outer eye corner and the lash line with the same blush used on the cheeks.
Step 3
Intense looks
For an intense eye look, apply an eyeshadow pencil to your lower waterline. As you apply the pencil, close your eyes and gently pull it along the waterline. This enhances both your upper and lower waterlines and adds extra depth.
Step 4
Define your lashes
Apply mascara to define your upper and lower lashes. Need help applying mascara properly? Take a look at our Applying mascara tips
Step 5
Make your lips look bigger
To enlarge the appearance of your lips, overline them slightly with a lip liner. Then use the same liner to fill in the outer portion of your lips, leaving just the center free. With a lip brush, apply a somewhat lighter shade of lipstick to the center of the lips. For better results, blend the lipstick in with your fingertip.
Discover all products
MONOCHROME MAKEUP
Mit einem Klick im Warenkorb
Die Must-haves für Dein TON-IN-TON-Make-up
TOP CATEGORIES FOR MAKEUP AND CARE