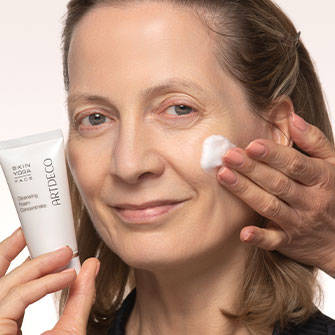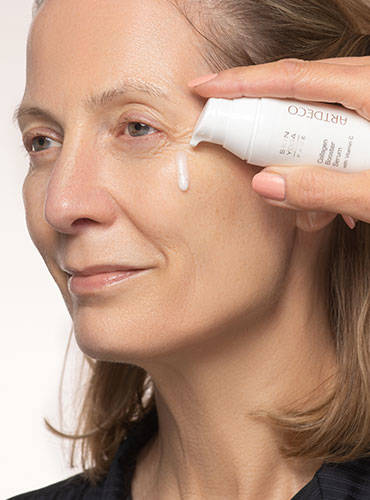 MAKEUP TIP
Mature skin care
As you get older, your skin loses elasticity and becomes drier. Wrinkles may form. Effective skin care is essential to prepare for your makeup look. Our 5 mature skin care steps reveal how to create a refreshed and radiant complexion by supplying moisture, hyaluronic acid, and collagen.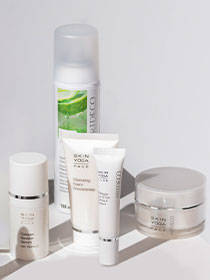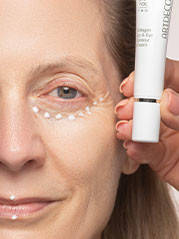 Step by Step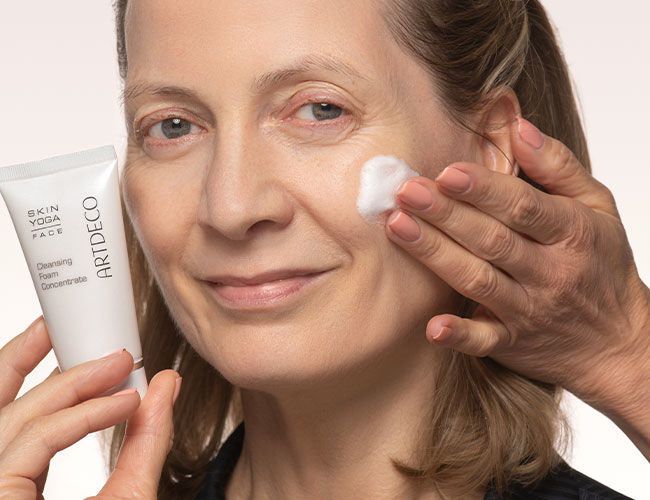 Step 1
Cleansing is vital
Start by cleansing your skin. Perfectly cleansed skin is the first step to help your makeup last all day. Apply a small amount of Cleansing Foam Concentrate to your face and gently massage it into your skin. Choose one with jojoba wax pearls. These gently exfoliate the skin to leave it supple and radiant.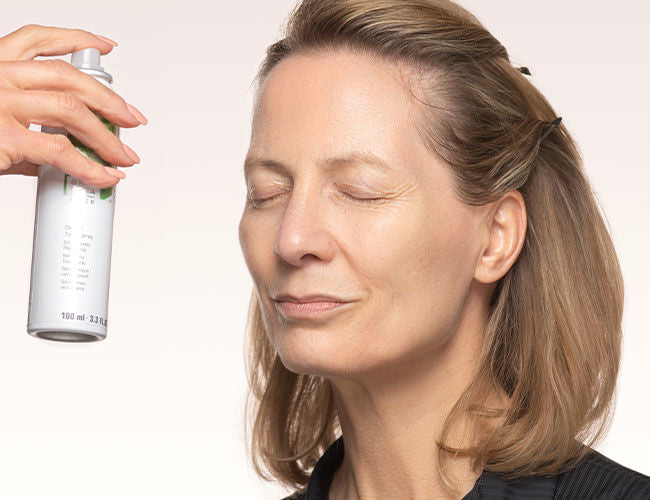 Step 2
More moisture please
Give your skin some extra moisture. A Tonic Spray refreshes and nourishes in one. Hold the spray around 30 cm away from your face and spray it on. The toner has a balancing effect and effectively prepares the skin.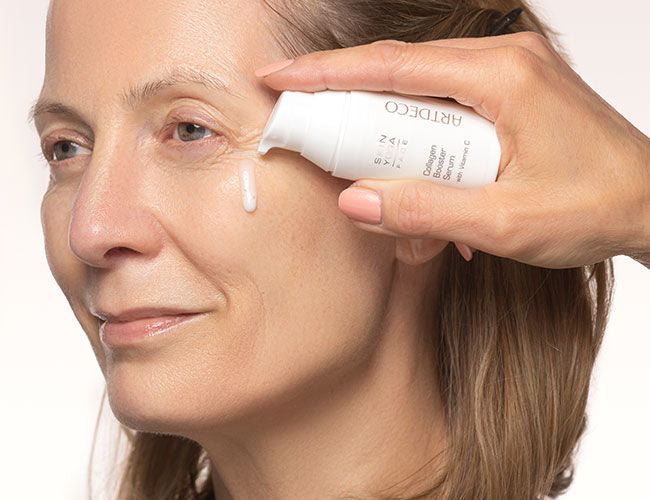 Step 3
Vitamin C boost for your skin
Treat your skin to an extra boost of vitamins. Use a collagen serum with added hyaluronic acid. Vitamin C helps combat signs of skin aging, visibly reduce the appearance of wrinkles, and balance out areas of unevenness. This rejuvenates mature skin with a youthful freshness! Vitamin C helps improve the tone and elasticity of your skin.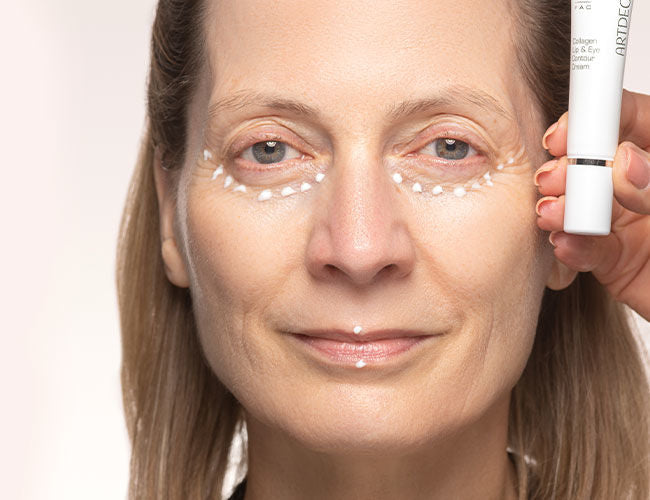 Step 4
Don't forget your eyes
Add extra moisture by applying an eye cream to your eye area and gently patting it into the skin. Any excess product can also be applied to your lips. An eye cream for mature skin plumps fine lines and wrinkles to create an even complexion. At the same time, collagen supports regeneration and counteracts signs of skin aging.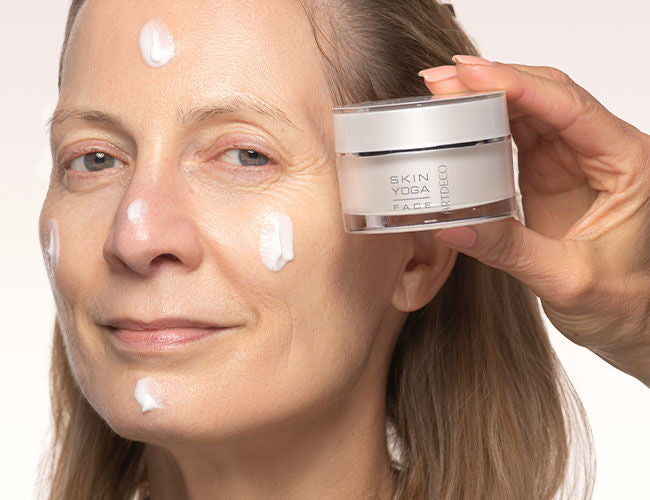 Step 5
Anti-aging and supple skin
The ultimate anti-aging cream for mature skin. A collagen cream with vitamin C not only moisturizes the skin, it also improves tone and elasticity. Vitamin C leaves the skin smoother and more supple. It reduces the appearance of fine lines and wrinkles and restores your complexion's natural glow. The perfect skin care routine for mature complexions should be both moisturizing and a great base for your makeup.
Tutorial: Mature Skin Care
Discover all products
REFRESHED & RADIANT COMPLEXION
TOP CATEGORIES FOR MAKEUP AND CARE