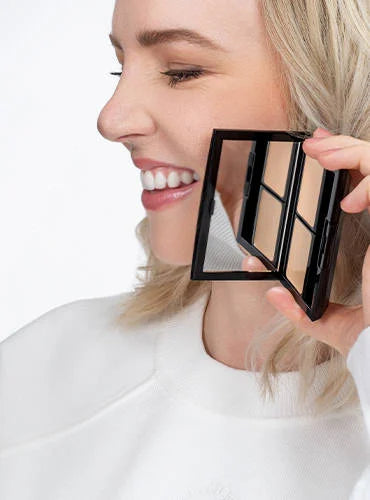 Makeup Tips
Makeup for skin problems
Do your skin problems make you feel uncomfortable in your own skin? Let's put a stop to that!
We'll show you how using the right products to cover redness and blemishes can make you feel more confident.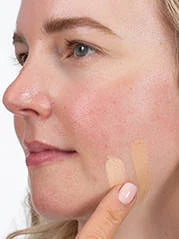 Step by Step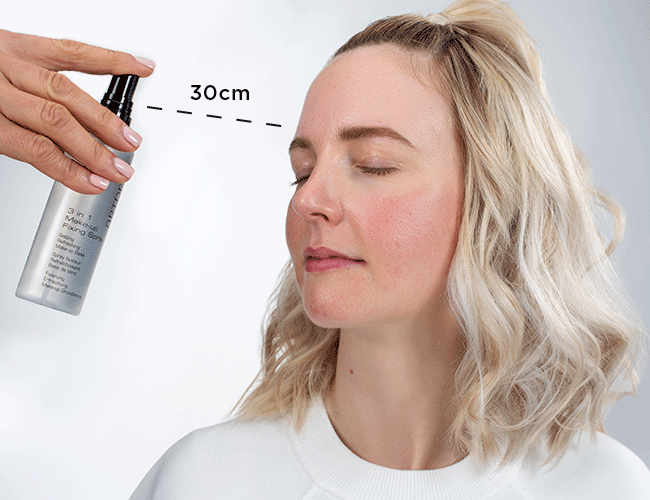 Preparation
Priming your skin with a fixing spray will make your camouflage makeup last longer.

Simply apply one to two sprays to your complexion. It leaves your skin feeling fresh, primed, and ready for makeup.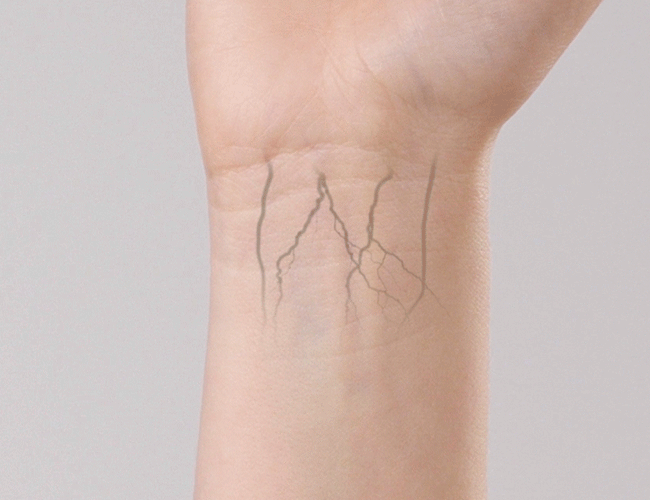 Identify your skin undertone
In order to find the perfect shade to match your skin tone, take a look at your wrist. If possible, hold it up in the sunlight.

If your veins have a bluish-purple sheen, choose cool tones. If you have green veins, go for warmer, olive tones. People with green and blue veins should select neutral colors from both color palettes.
EXPERT TIP
Test out your chosen shade by warming it up on the back of your hand and applying it to your jaw bone.

For best results, blend it out with a sponge.

Daniela Rother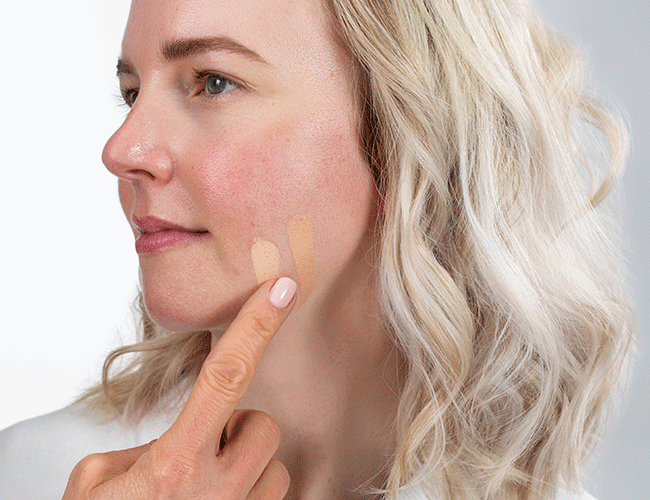 Find your ideal shade
After identifying your skin undertone, you need to find which shade best matches your skin tone.

Test out the possible options by applying them to your jaw bone. You can do this by taking a little camouflage on a spatula and blending it in with a sponge. You can also mix shades together to get your perfect tone.
Camouflage makeup
After identifying your perfect camouflage shade, gently stipple it into your skin using a contouring brush.

If there is any redness still showing through, add a little more to the affected areas using the same method.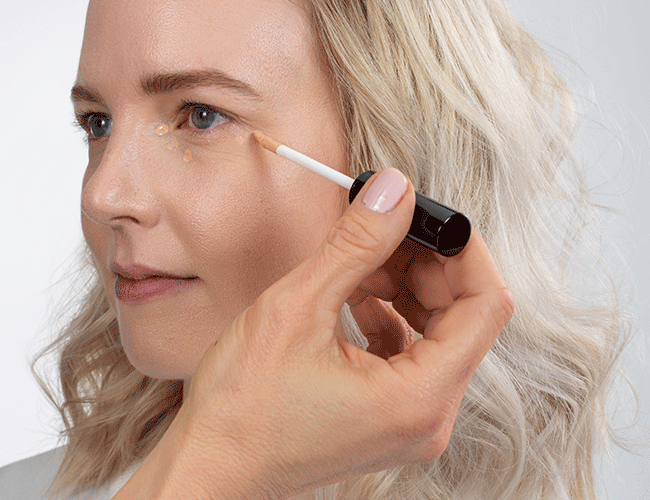 Apply concealer
Apply a few spots of concealer to the inner and outer corners of the eyes.

Take a concealer brush and stipple the concealer into the skin.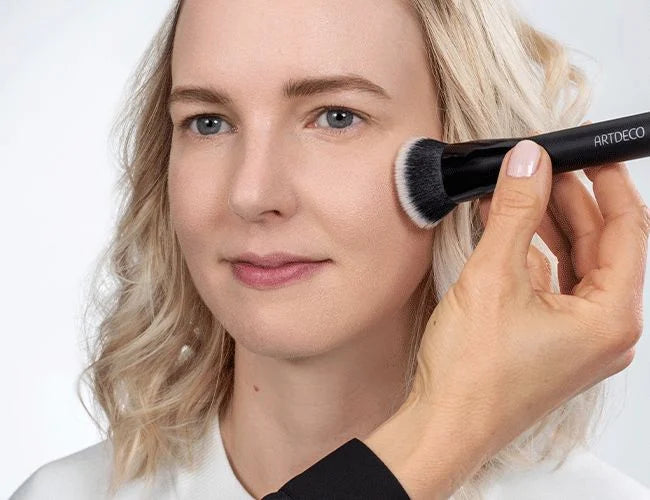 Fix your makeup in place
To ensure your makeup lasts all day, always apply a fixing powder.

Pick up a little powder on a brush and tap off the excess. Gently stipple the remaining powder into the skin.
Discover all products
The essentials for flawless skin
Want even more makeup tips?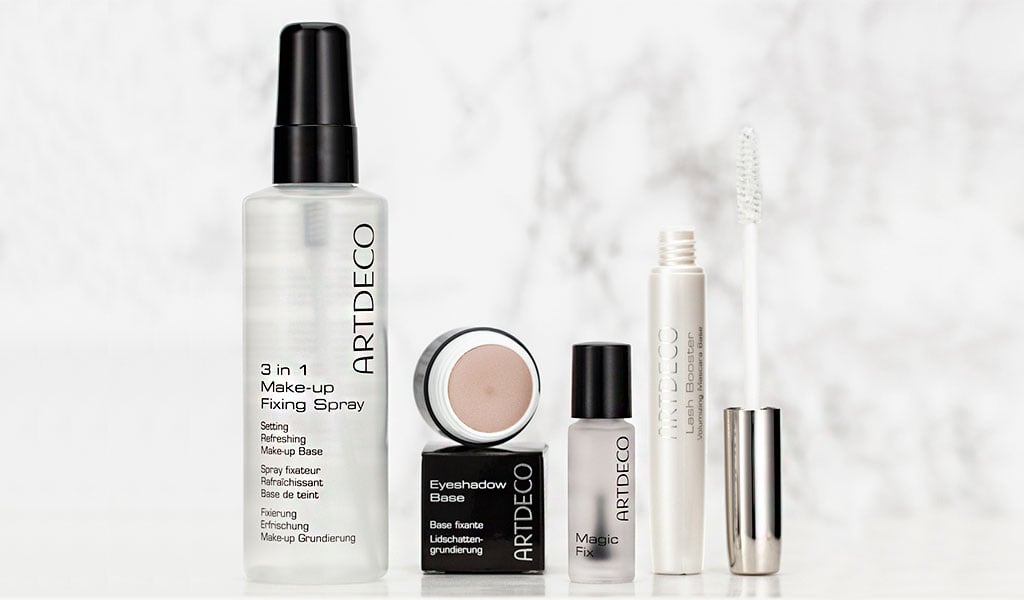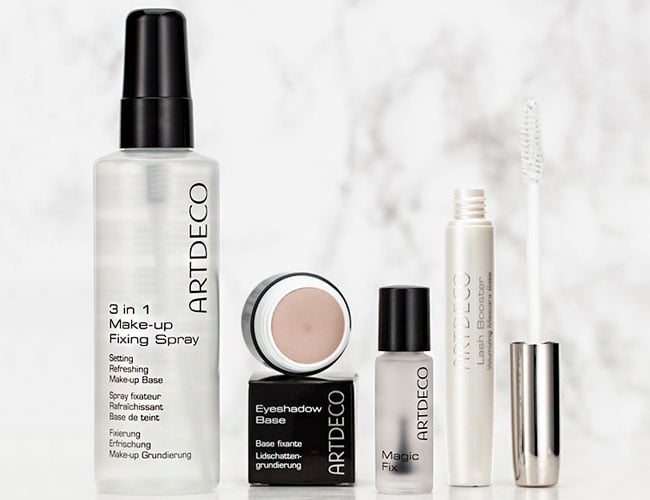 Makeup Tip
Kiss-proof lipstick, Intense & extremely long-lasting eyeshadow. Discover long-lasting.
Makeup Tip
We fill you in on how to get a seductive, kissable mouth – Let's kiss!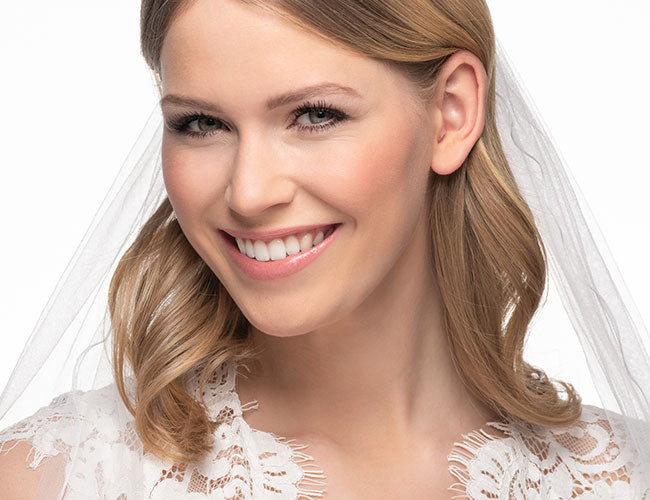 Makeup Tip
Step-by-step natural wedding makeup, which lasts the entire day. Simply enchanting!
TOP CATEGORIES FOR MAKEUP AND CARE