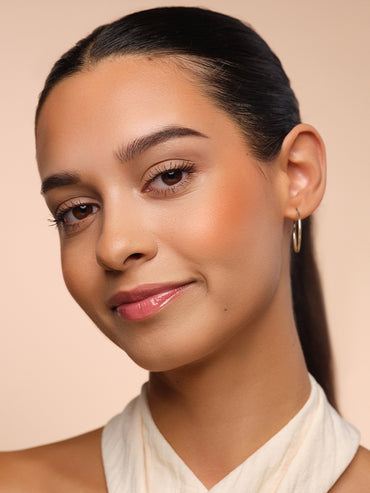 MAKEUP TIP
Applying Blush
Blush, also known as rouge, instantly gives your skin a fresher appearance and subtle color. Even dull skin immediately looks younger and revitalized. We'll show you how to apply blush to perfectly accentuate your face.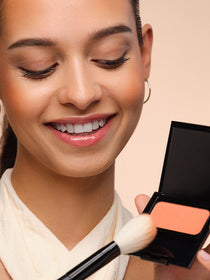 Step by Step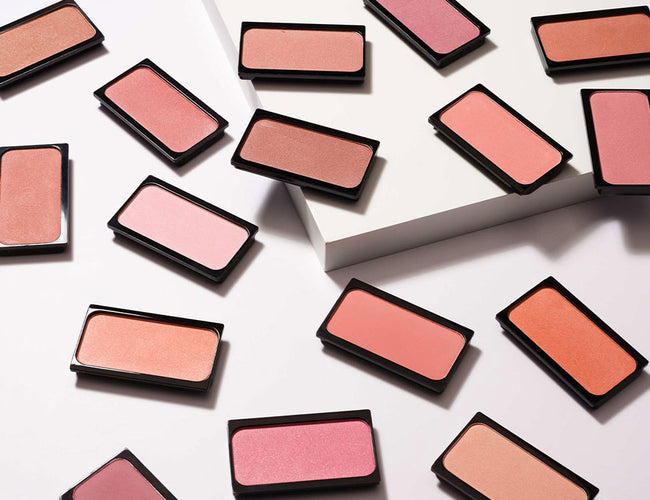 Which blush color suits me?
The blush you choose has a big impact on your overall look. Depending on the shade, you can give your skin more warmth and harmonize your blush with the rest of your makeup look.

Light skin tones: Delicate shades like pink, rosewood, mauve, and peach give a fresher appearance.

Medium skin tones: You can definitely go for somewhat more intense and bright colors, such as rich berry tones, corals, or rust orange.

Deep skin tones: Various warm tones like intense orange, apricot, and even red give your skin a radiant glow.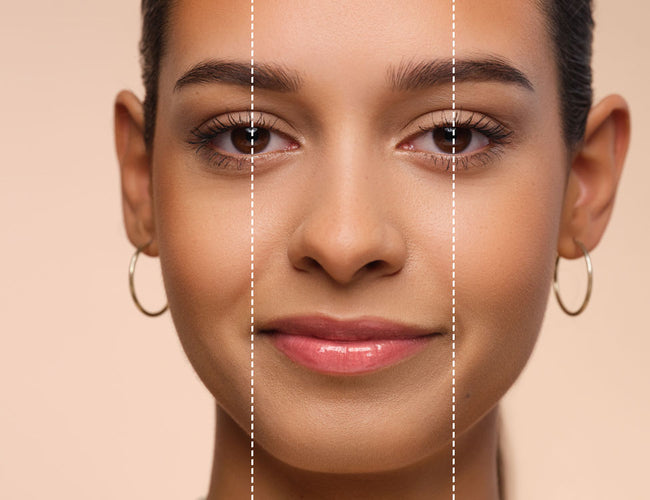 Applying blush for different face types
Where you apply blush also varies by face type. The closer to the center of the face the blush is applied, the fuller the face will appear. Visualize a line drawn between the middle of the eyes. This defines the exact depth. If you apply your blush further away from this line, your face will appear narrower and even look like it's been lifted.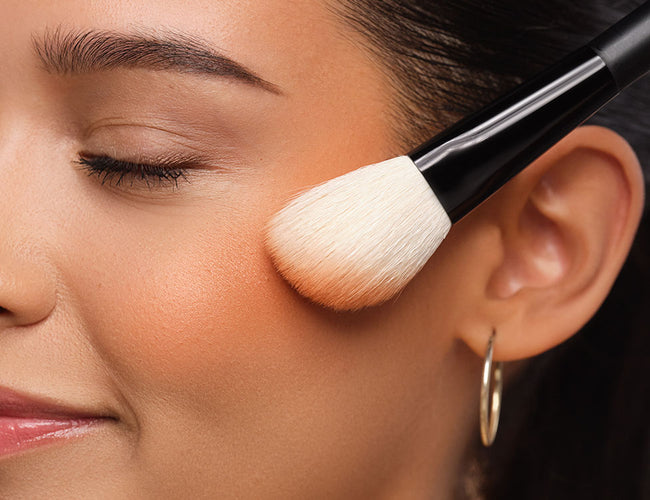 Applying blush correctly
Apply to the side of the cheekbone using an angled brush. Start by applying the color from the inner to outside part of the face up to the temples and blend it out to the hair line. You can also apply the blush over the eyes for a youthful and more harmonious look.
Here's how to apply blush correctly!
TOP CATEGORIES FOR MAKEUP AND CARE