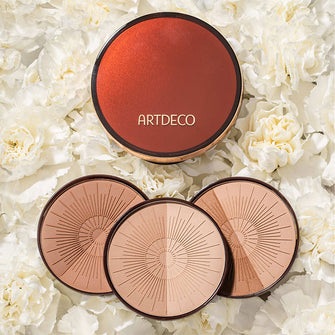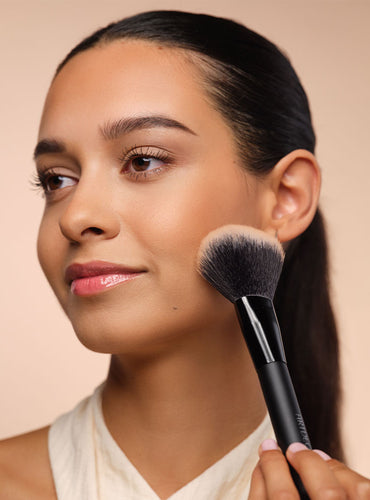 MAKEUP TIP
How To Apply Bronzer
Slightly bronzed skin looks healthy and amazingly fresh.

It's the makeup trick for giving your skin a vacation look in the blink of an eye. In our makeup tips, we show you how to apply bronzer properly.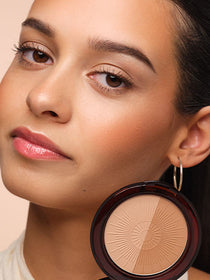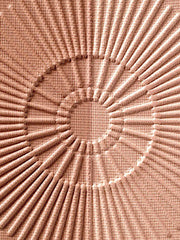 Step by Step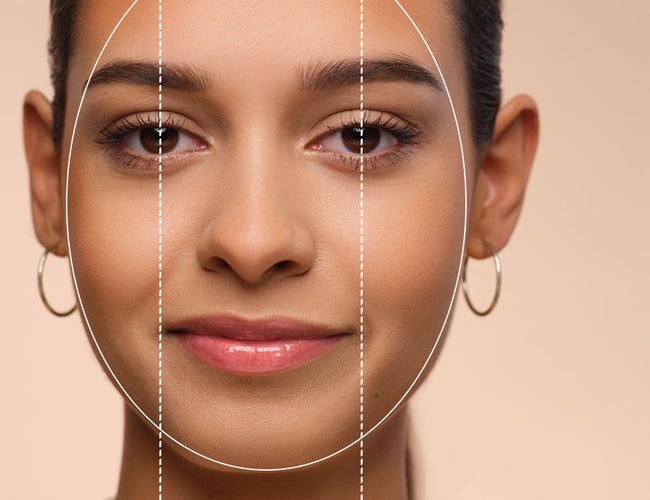 Where do you apply bronzer?
The vertical reference lines show you how far you can apply bronzer from the outer to inner part of the face. The higher you apply the bronzer on your cheekbones, the narrower your face will appear due to the shading created.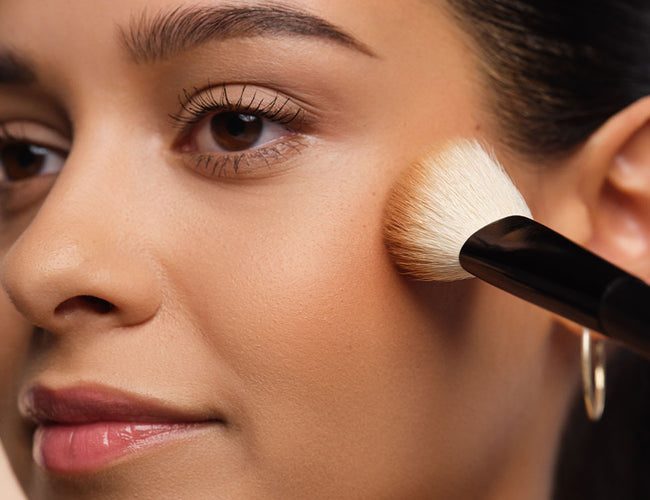 Properly applying bronzer
Apply the darker bronzer shade to the highest point of your cheekbones and the side of your forehead, blending the powder upwards in order to accentuate your features. Add a touch of the lighter bronzer shade to the bridge of your nose and chin. Lightly blend everything for a softly sunkissed complexion.
Sunkissed complexion
Using the "magical three" technique, use an angled or fluffy powder brush to apply bronzer along the forehead, cheekbones, and chin in a three-shape. This will warm up these areas of the face, giving your skin an even, natural, and sunkissed glow.
Tutorial: here's how to apply bronzer the right way
TOP CATEGORIES FOR MAKEUP AND CARE