Sand Files
Classic nail file with two different grits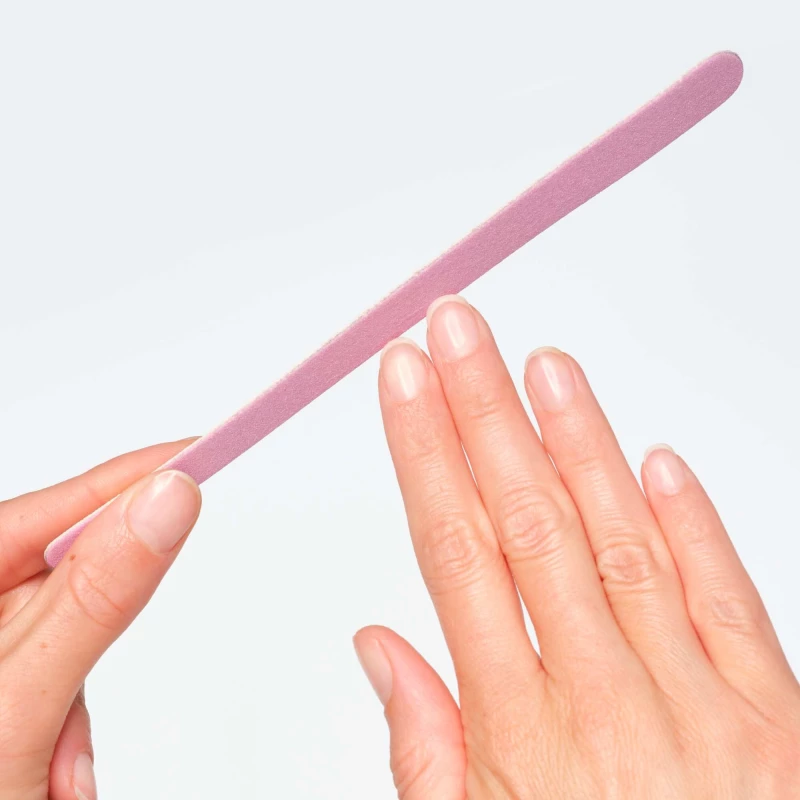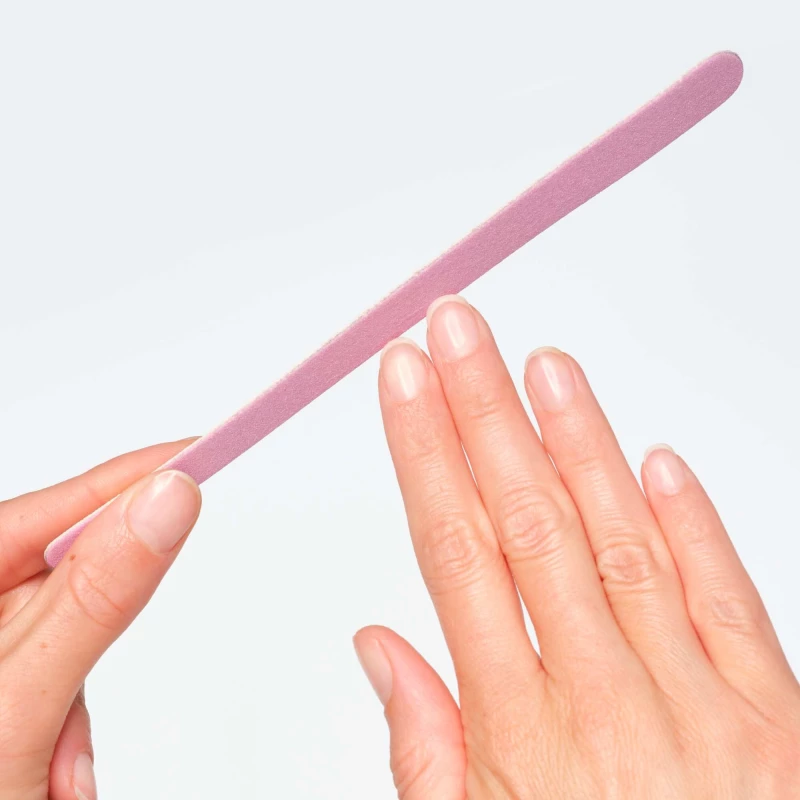 Coarse and fine grits for the perfect shape
Quick and easy filing
Shape your nails! Whether you choose coarse or fine, the flexible Sand File has two grits for the perfect nail shape. The pink side is coarse, the white side is fine. Ideal for creating the perfect nail shape quickly and easily!
+ Show more
Hold the Sand File against the nail you wish to shape and file in one direction only.
+ Show more
Note: To optimize our textures, we implement new scientific findings promptly. This results in possible changes in the declaration.
Color: 2
Nail Type: Translation missing: en.filters.nail_type.nail_type_normal
Compatibility:
Ingredients:
Refillable: No
Waterproof: No
Vegan: No
Item Number: 6100.2
EAN: 4019674610022
TOP CATEGORIES FOR MAKEUP AND CARE