Medium Oval Brush Premium Quality
Medium oval brush for blending and contouring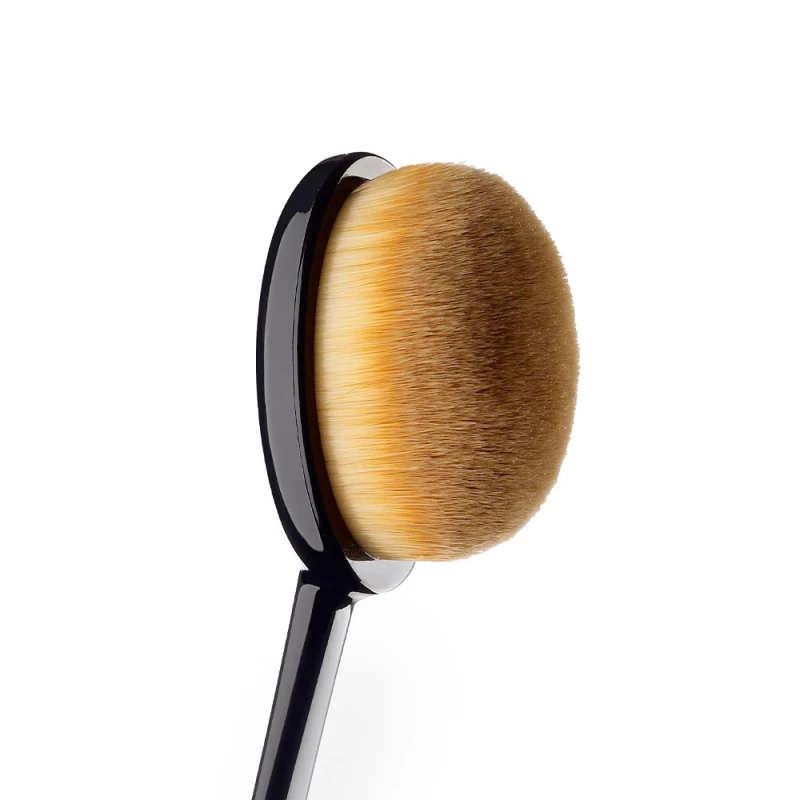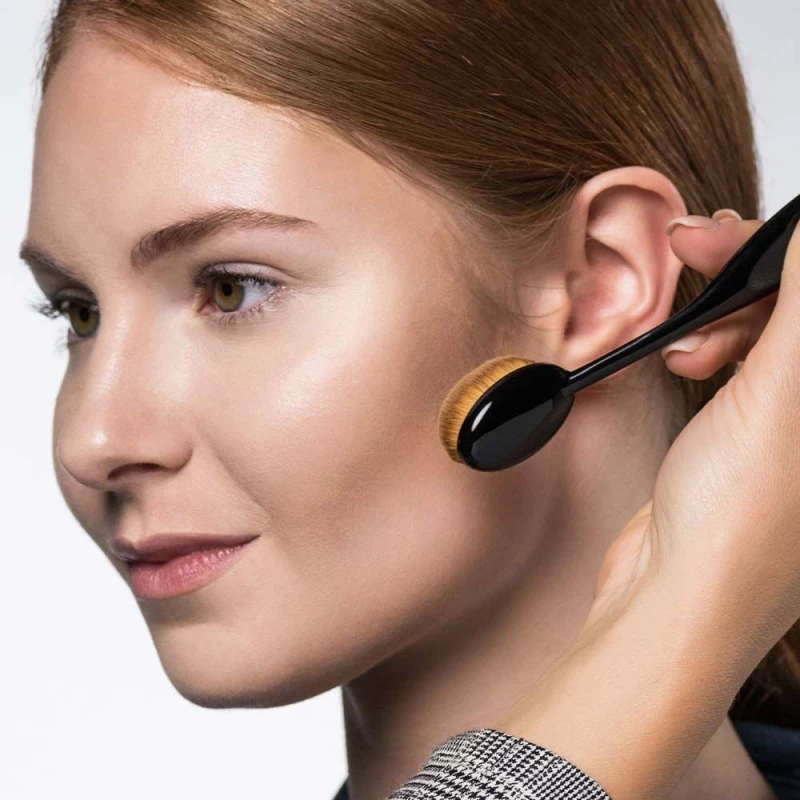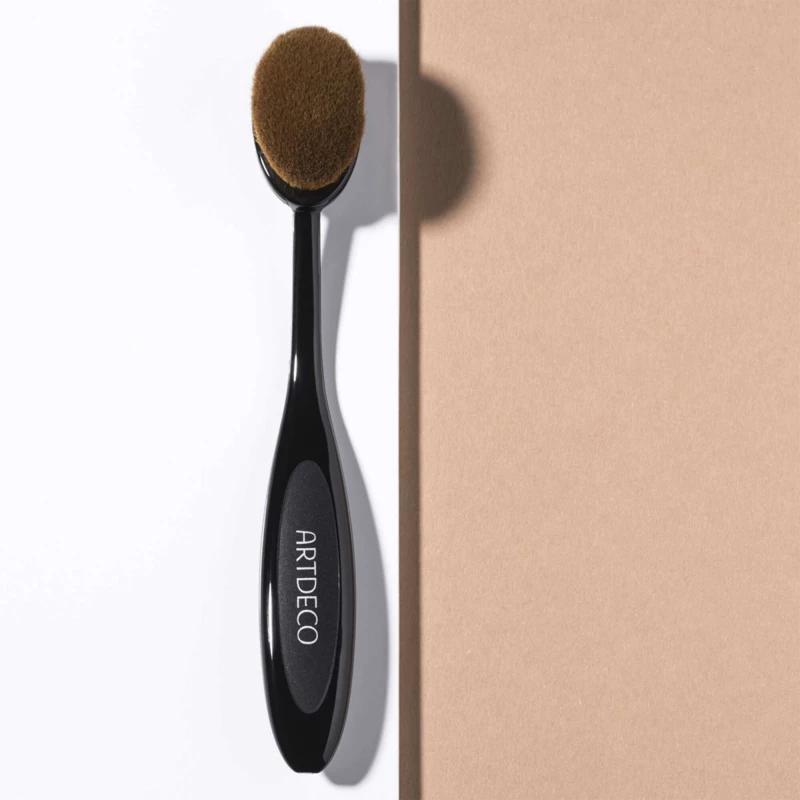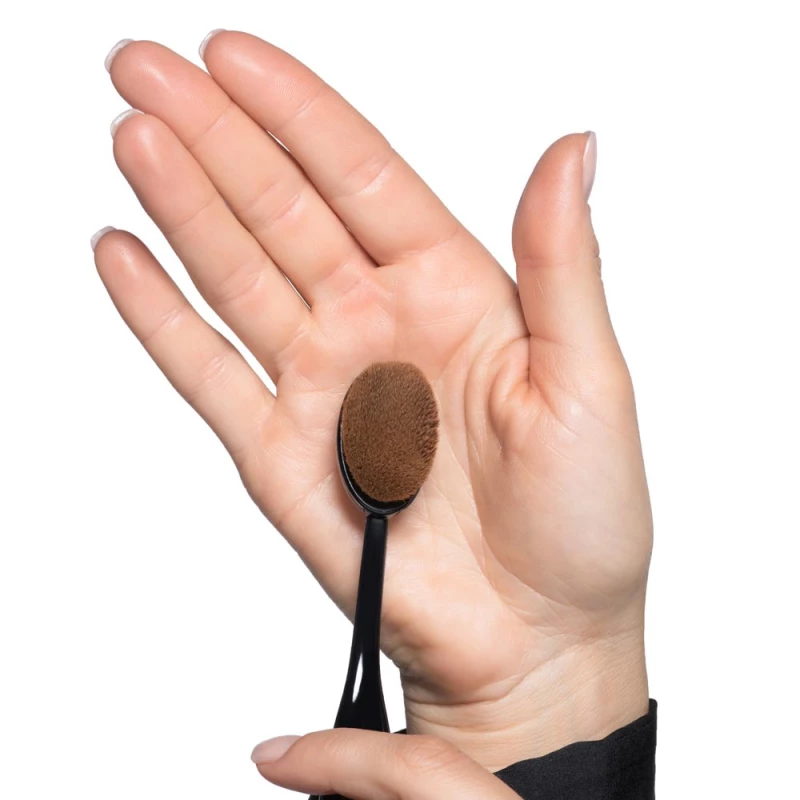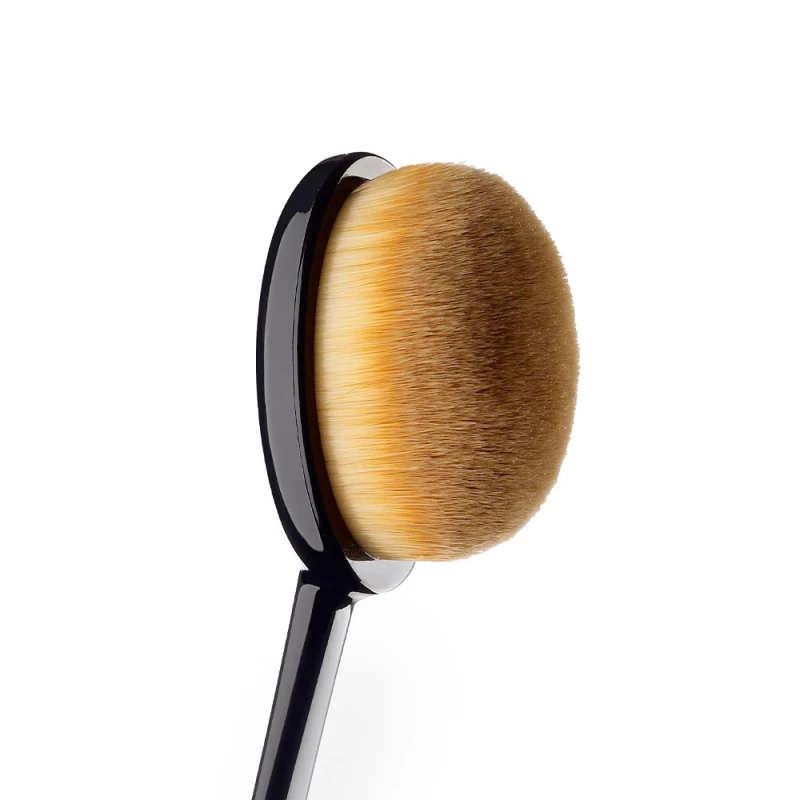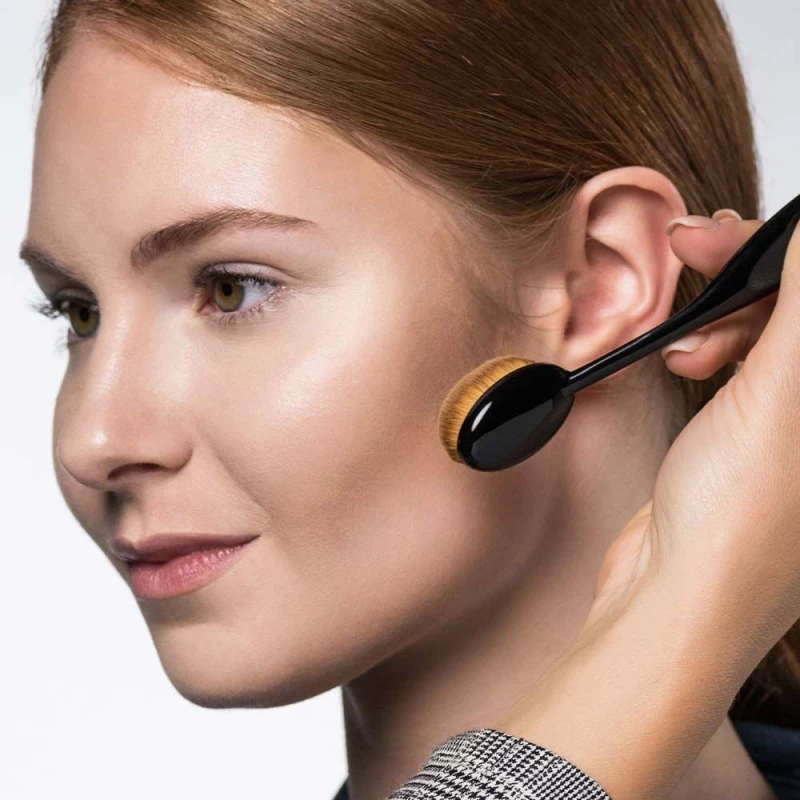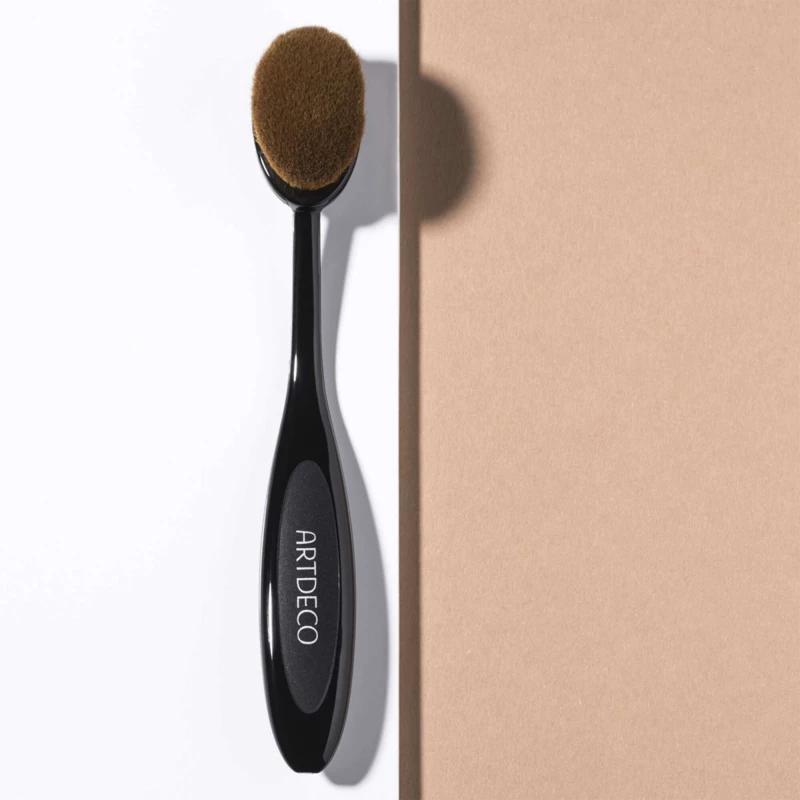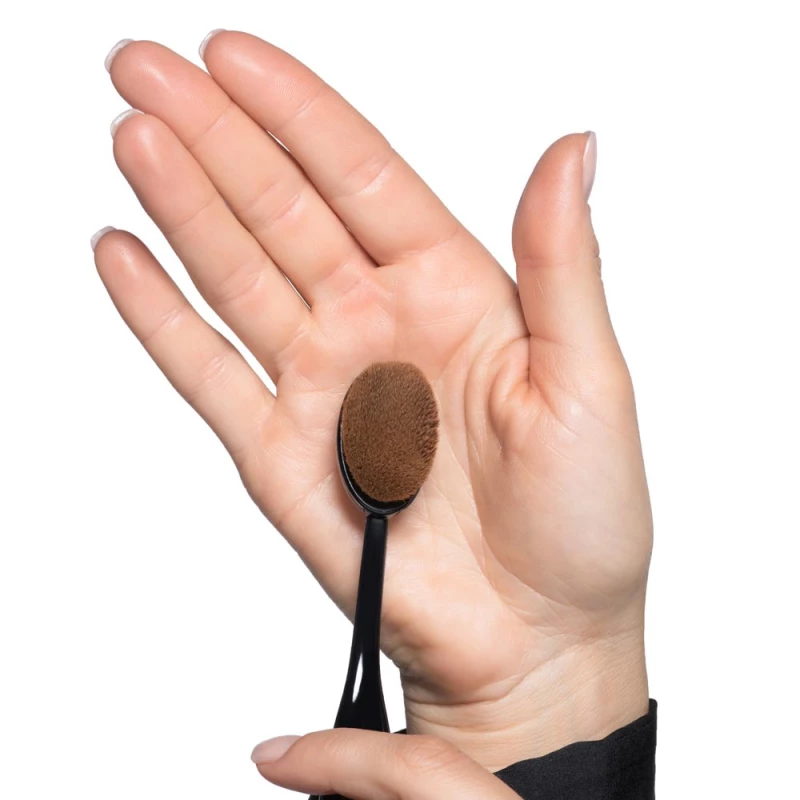 Suitable for powder, cream, and liquid formulas
Fits perfectly into the contours of the face
Oval brush head with tightly packed synthetic bristles
Airbrush effect: The Medium Oval Brush Premium Quality blends your foundation with incredibly even results. It is also perfect for contouring. The extra-fine, extremely densely packed bristles are made of durable synthetic hair and are excellent at picking up and applying color. The brush fits perfectly into the contours of the face with its velvety-soft, flexible bristles and comfortable ergonomic handle. For an exceptionally even application and airbrush finish!
+ Show more
Use the brush to pick up your chosen formula directly or from the back of your hand, apply it to the skin, and gently blend it in. If you are using powder, gently knock off the excess powder from the brush before applying.
Our tip: If you are using a liquid or cream formula and want heavier coverage, gently press the foundation into the skin. Clean the brush with mild cleansing foam or soap and plenty of warm water. Be very careful when drying the bristles. Do not dry near a heater!
+ Show more
Note: To optimize our textures, we implement new scientific findings promptly. This results in possible changes in the declaration.
Compatibility:
Ingredients:
Refillable: No
Waterproof: No
Vegan: Yes
Item Number: 60323
EAN: 4052136068979
TOP CATEGORIES FOR MAKEUP AND CARE