Eyeshadow Applicator
Eyeshadow applicator (including three replacement tips)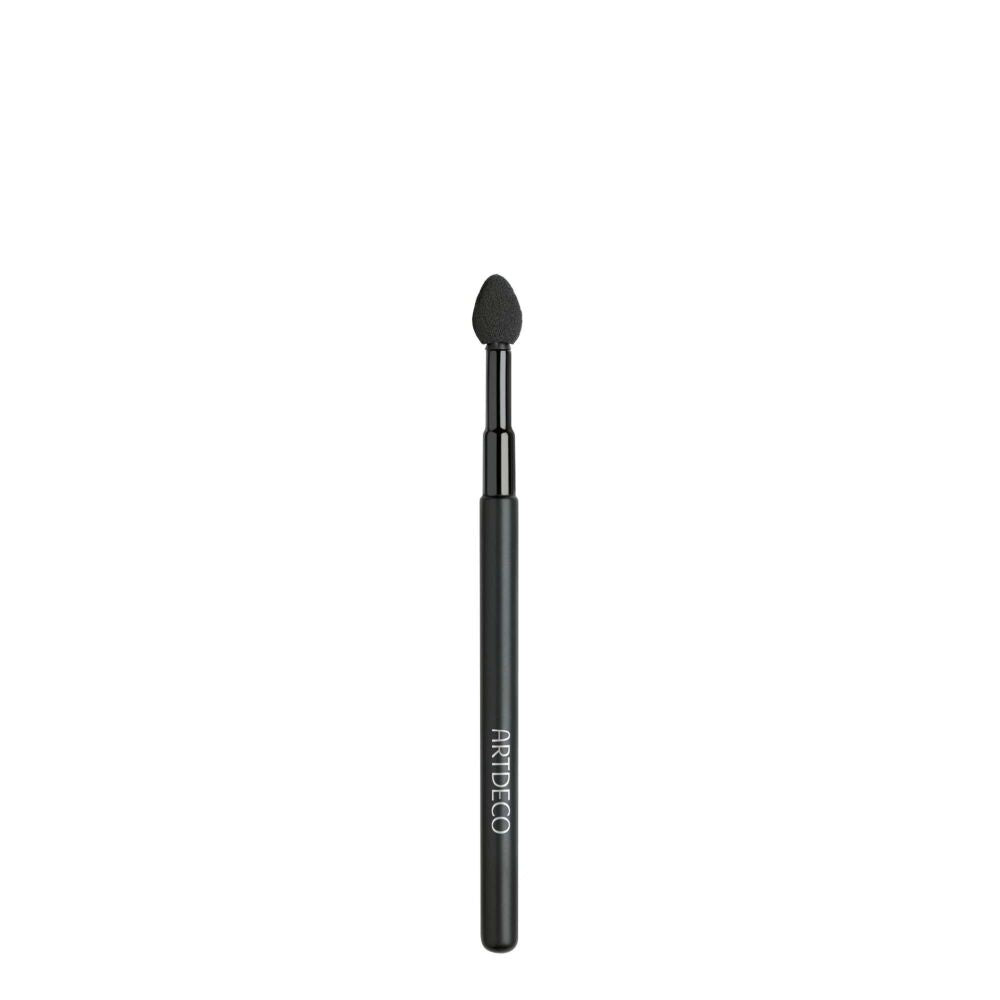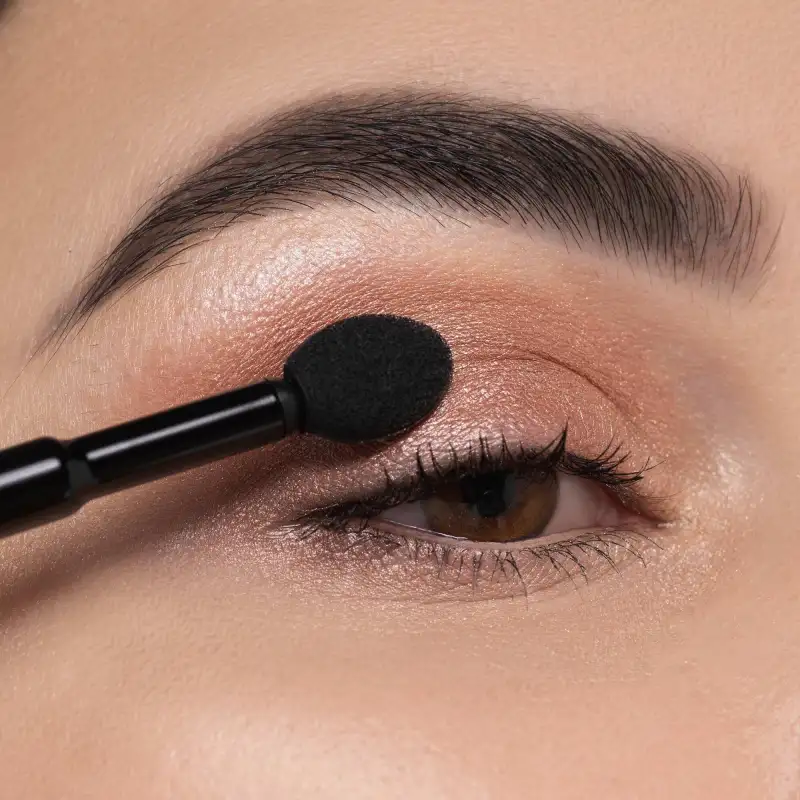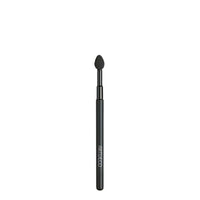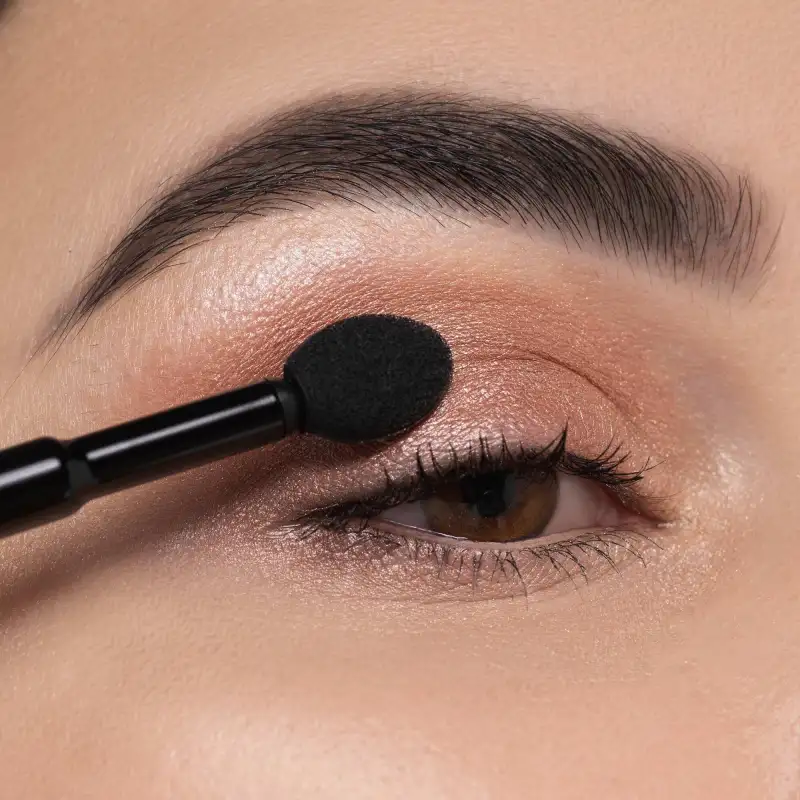 Eyeshadow applicator
For applying and blending eyeshadow
With high-quality, synthetic sponge tips
A professional eyeshadow applicator! The Eyeshadow Applicator is ideal for gently applying and blending powder eyeshadow. As well as regular eyeshadow, the sponge tip is perfect for applying loose and pressed glitter. Use the applicator to apply the product or blend out the edges!
+ Show more
As well as the eyeshadow applicator, you will also receive three replacement tips including two finer applicator tips. These are ideal for applying darker eyeshadow shades, especially along the lash line—for boldly defined eyes.
Select two different eyeshadow shades—preferably one light and one dark.
Now use the wider applicator tip to apply the light shade over the entire eyelid.
Then take the finer pointed applicator tip and apply the dark shade to the outer corner of the lid and the crease.
Now blend the light and dark shades into the center of the lid, creating a beautiful transition. We recommend cleaning the applicator with the Brush Cleanser. Then rinse thoroughly with water and squeeze out in a soft towel. Let it air dry afterwards!
+ Show more
Note: To optimize our textures, we implement new scientific findings promptly. This results in possible changes in the declaration.
Compatibility:
Ingredients:
Refillable: No
Waterproof: No
Vegan: Yes
Item Number: 60475
EAN: 4019674604755
TOP CATEGORIES FOR MAKEUP AND CARE