Eyebrow Stencils
Eyebrow stencil set for the perfect brow shape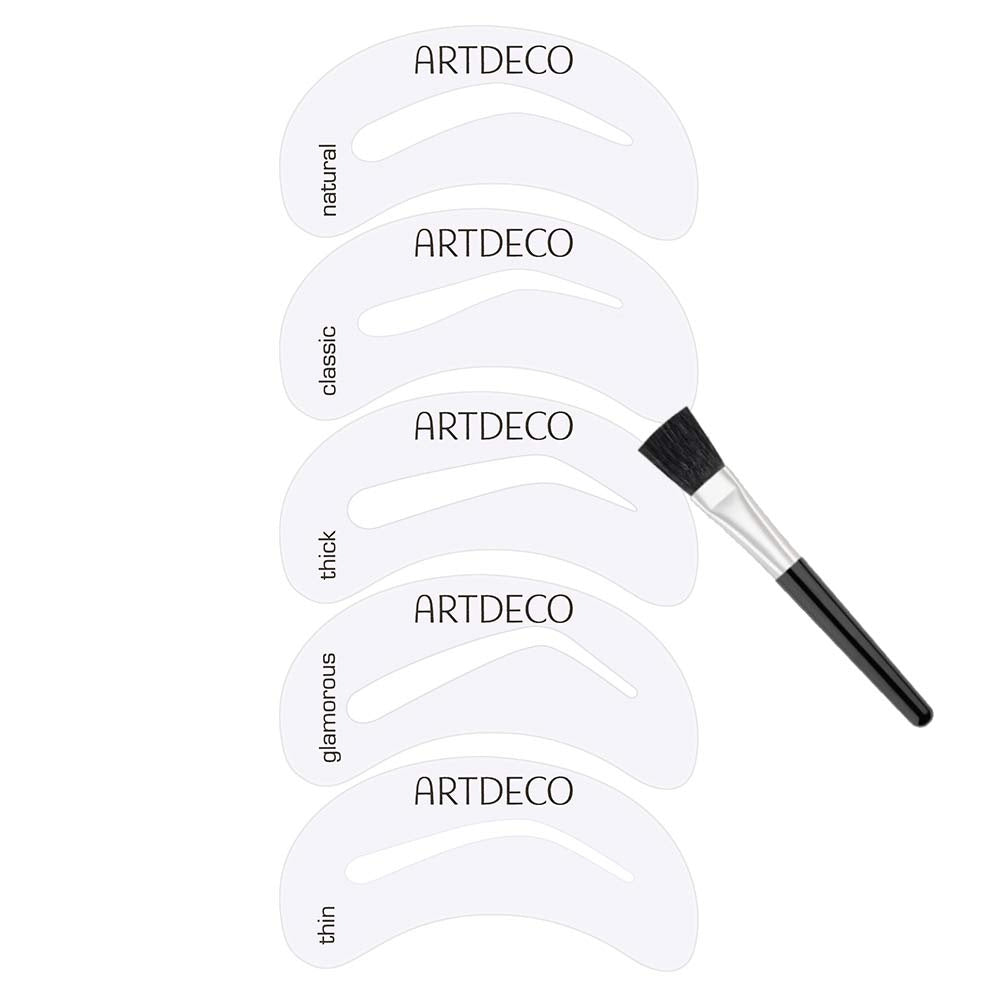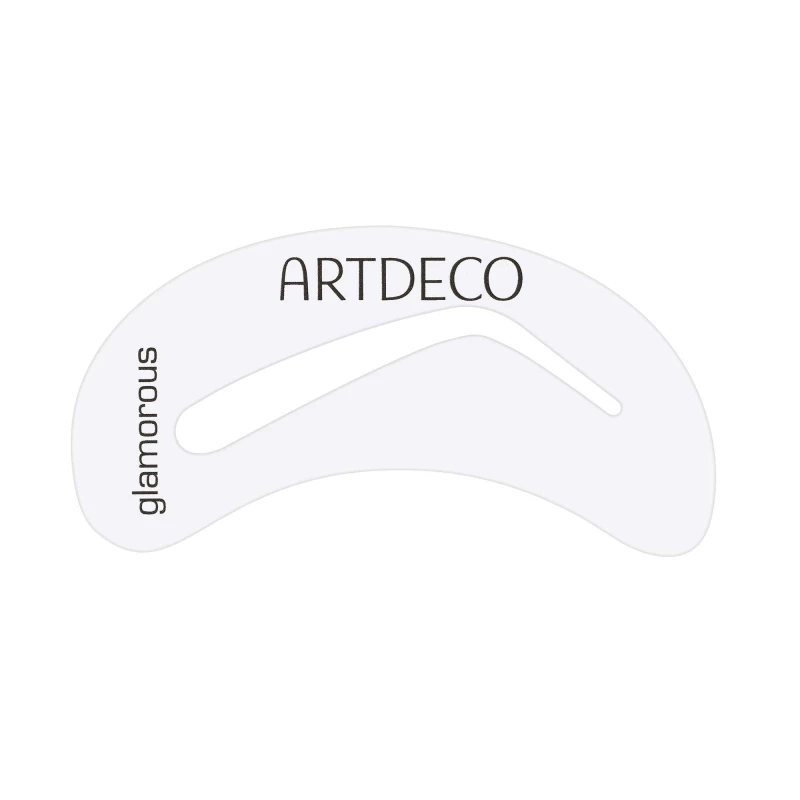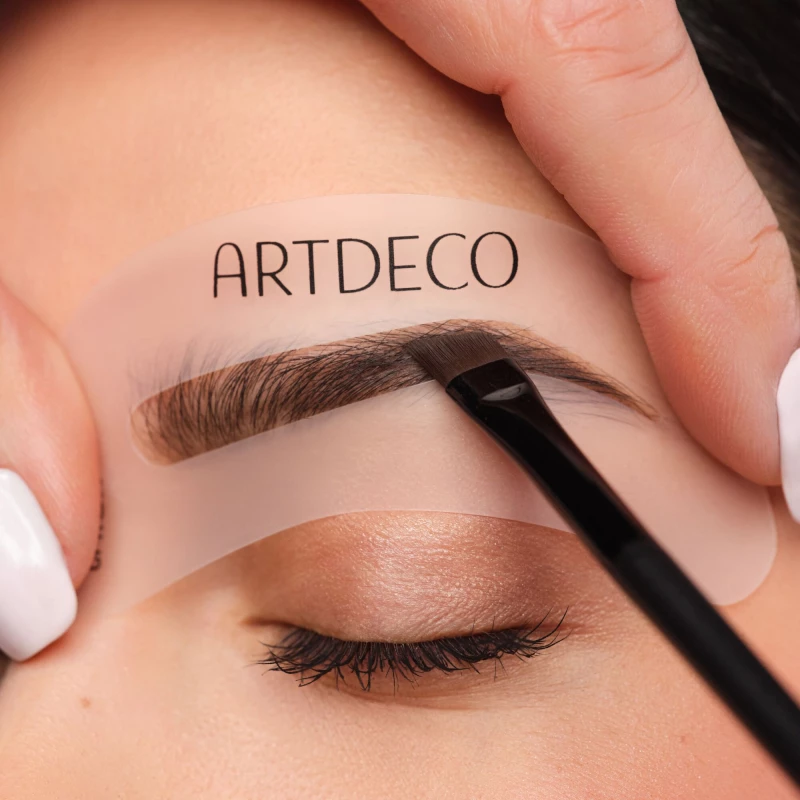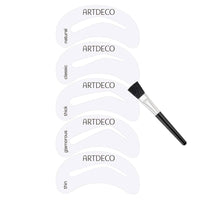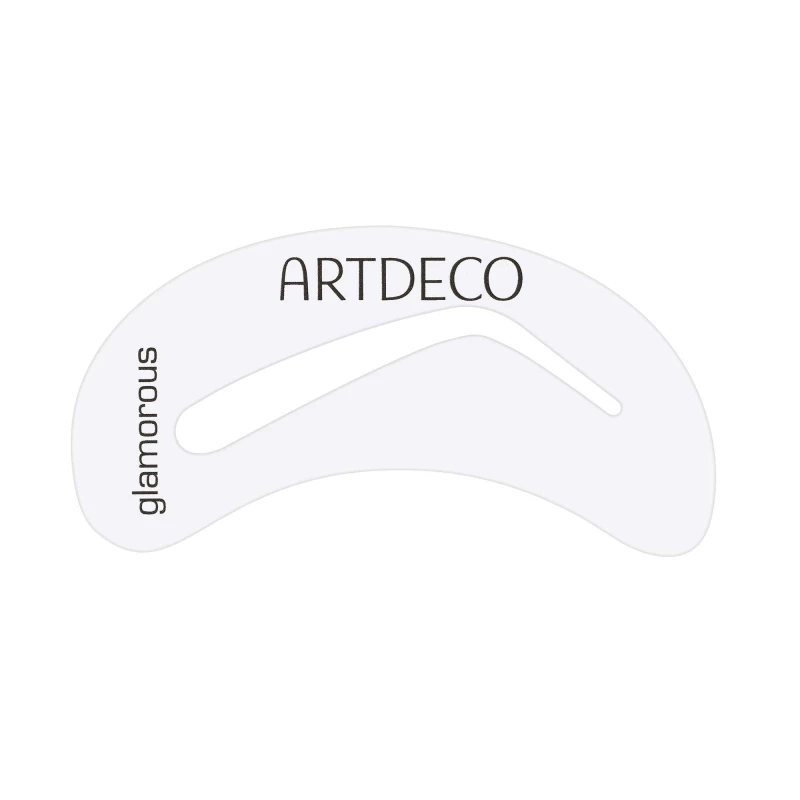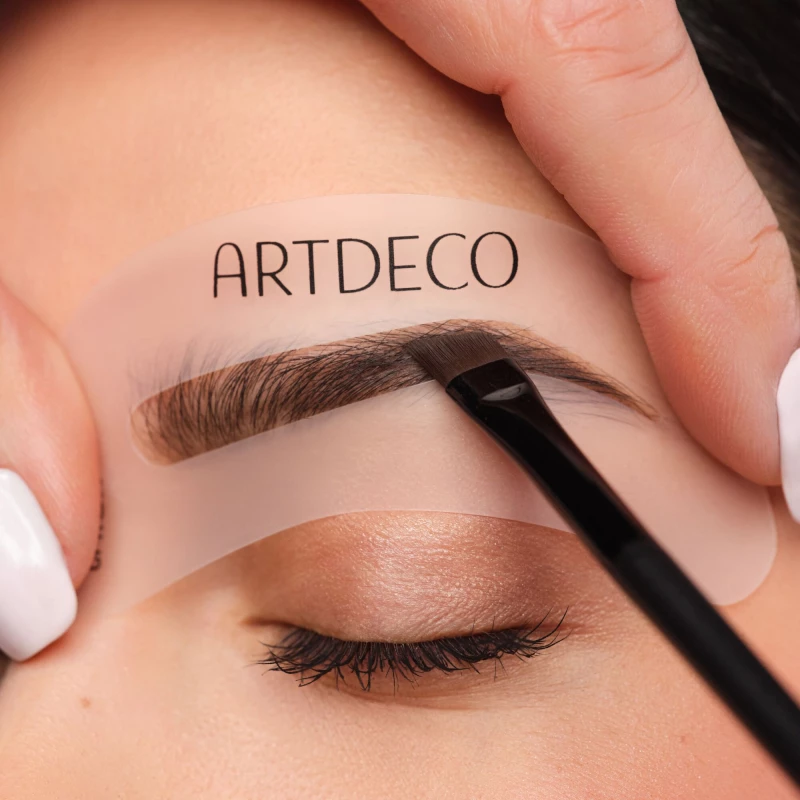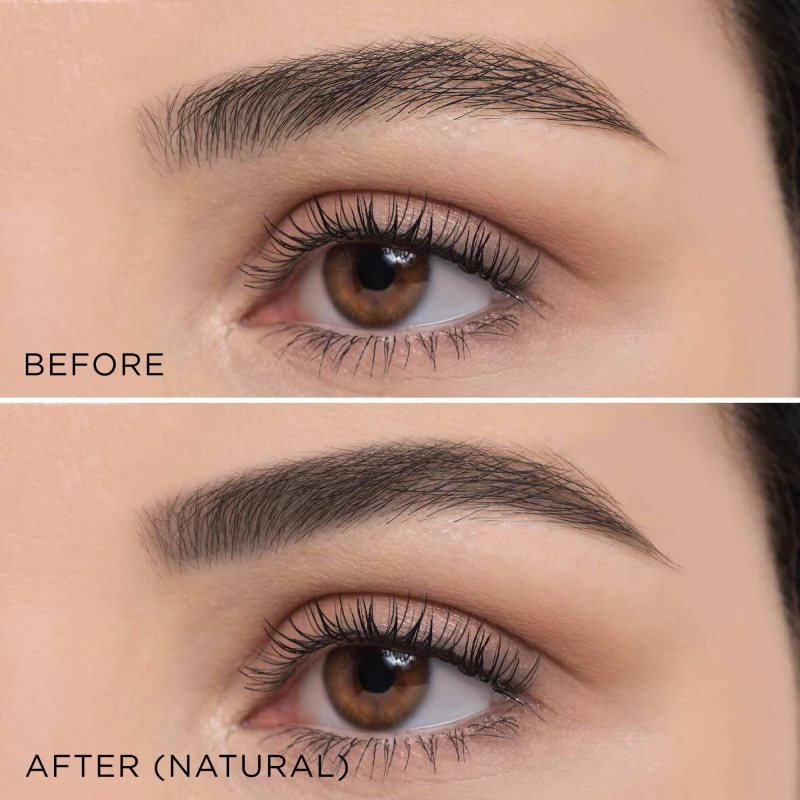 Ergonomic brow stencil
Match your brows to your face shape
Five different shapes—to suit all face shapes
Brow makeup made easy! The flexible, ergonomic brow stencils suit a variety of different face shapes. The set contains five different stencils. This allows you to change your eyebrow style depending on your face shape and makeup look. Use the handy brush included to apply the brow powder with speed and precision. Simply turn over the stencil to work on the other brow. Beautifully shaped brows, no problem!
+ Show more
Choose a brow stencil that suits your face shape or the occasion. Place the lightly adhesive stencil on the brow and gently press down on it. Use the included brush to apply the powder in the direction of hair growth, filling in the shape of the brow. Simply turn over the stencil to work on the other brow. Clean the stencil off with water after application.
Thin: A natural look for narrow features Natural: A natural arch for beautiful brows Classic: A sophisticated arched shape for special occasions Glamorous: Seductively arched brows to accentuate your feminine side Thick: A sultry, softly arched shape to open up the eyes
+ Show more
Note: To optimize our textures, we implement new scientific findings promptly. This results in possible changes in the declaration.
Compatibility:
Ingredients:
Refillable: No
Waterproof: No
Vegan: No
Item Number: 28202
EAN: 4052136046298
TOP CATEGORIES FOR MAKEUP AND CARE