Brush For Mineral Powder Foundation
Kabuki brush for mineral powder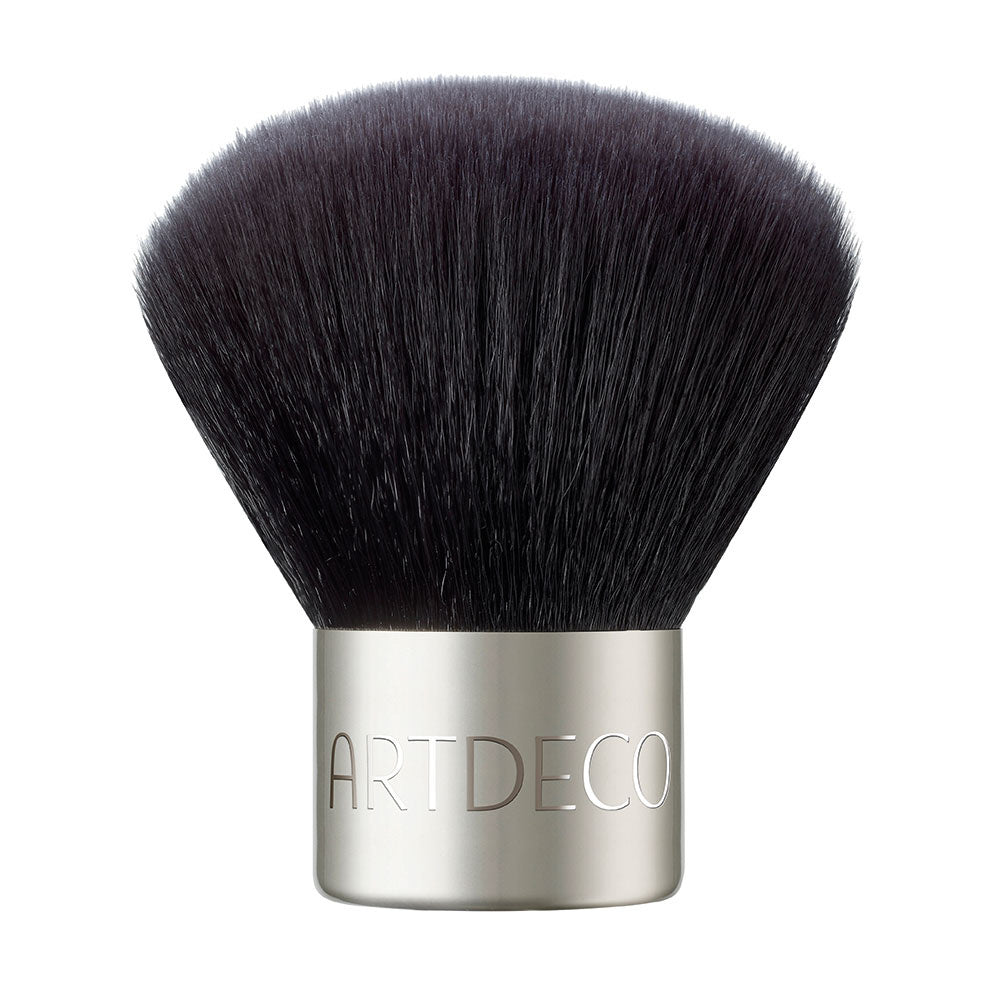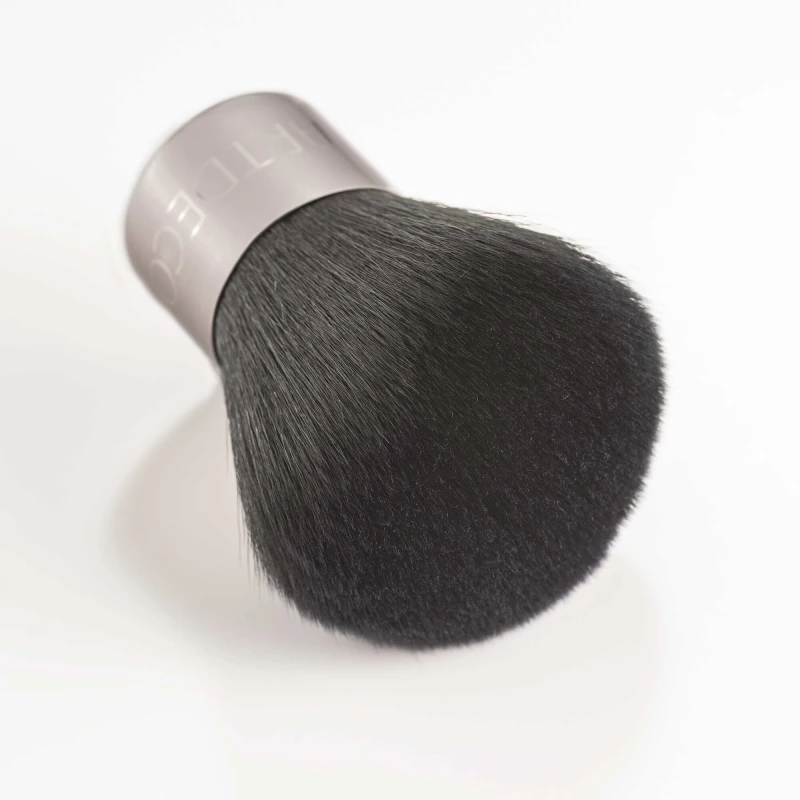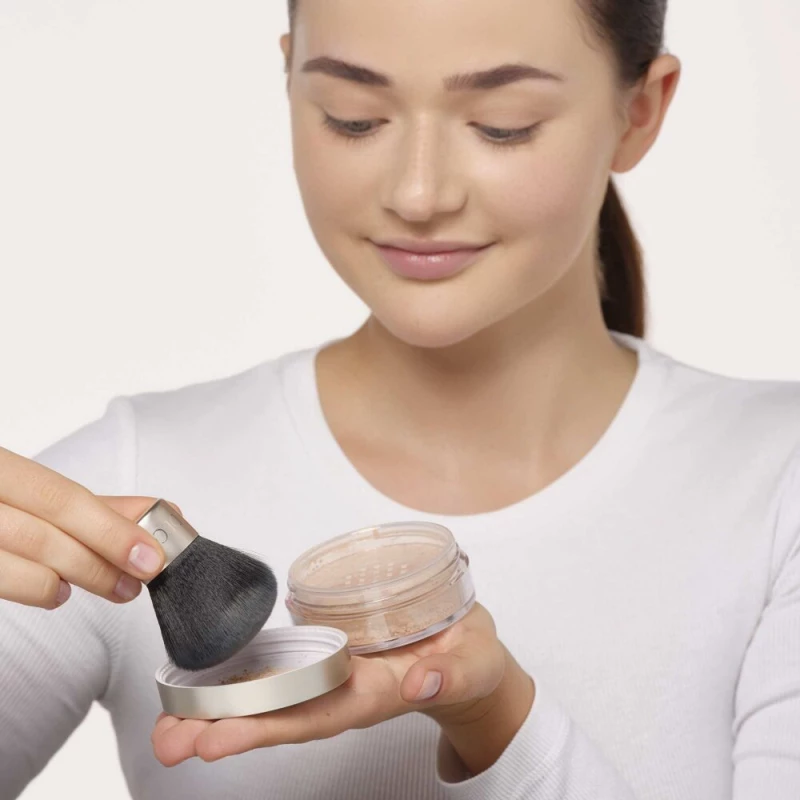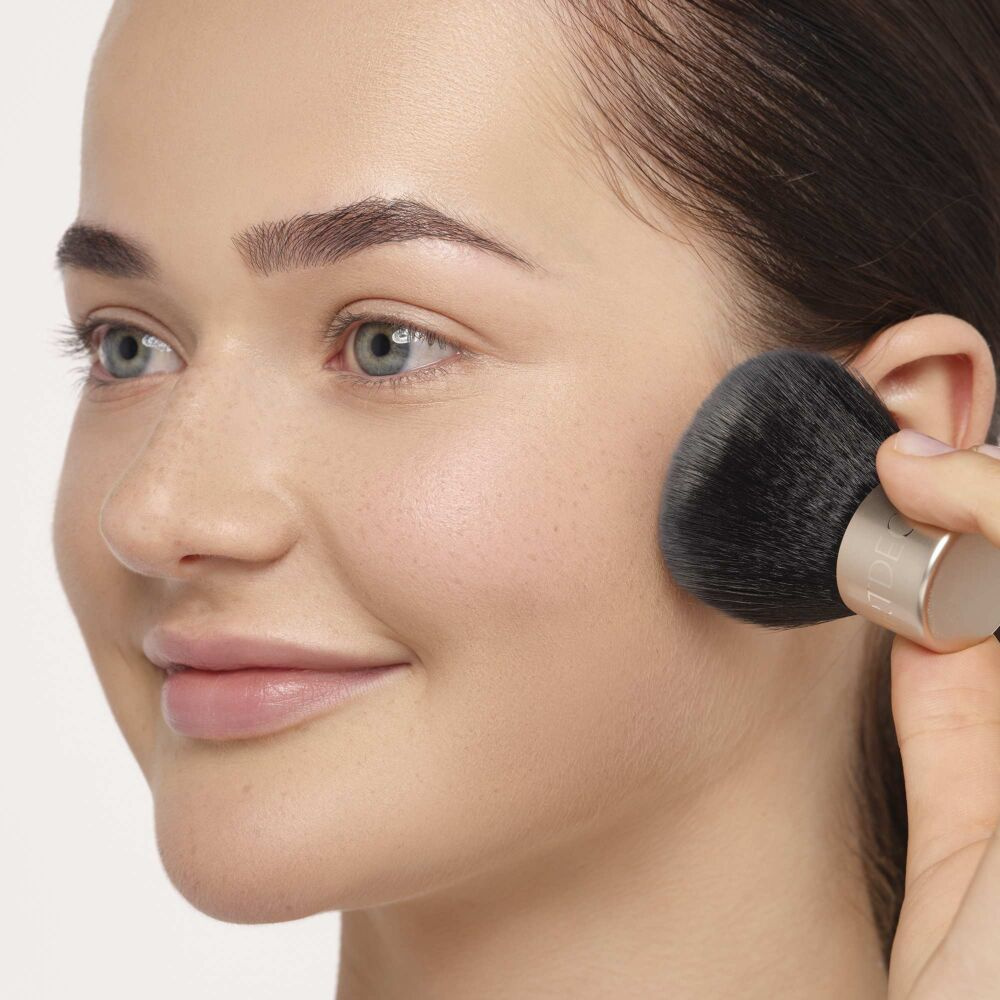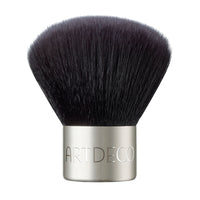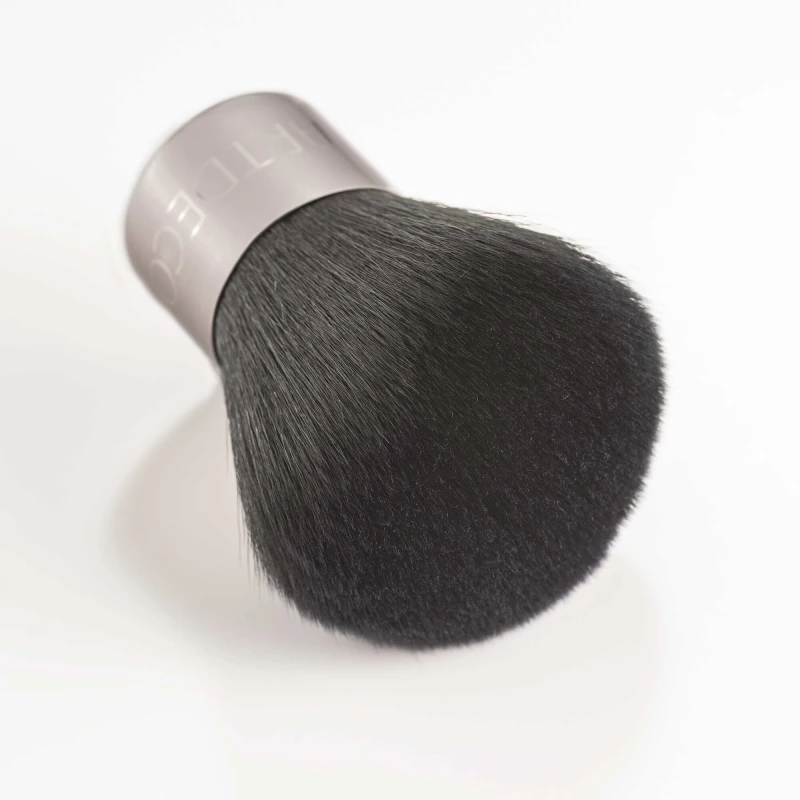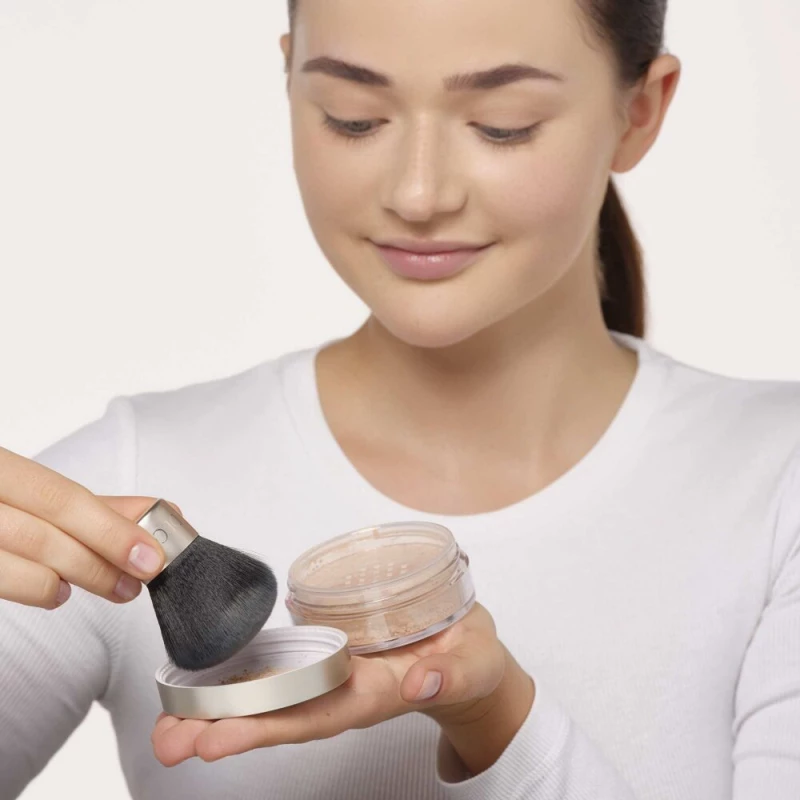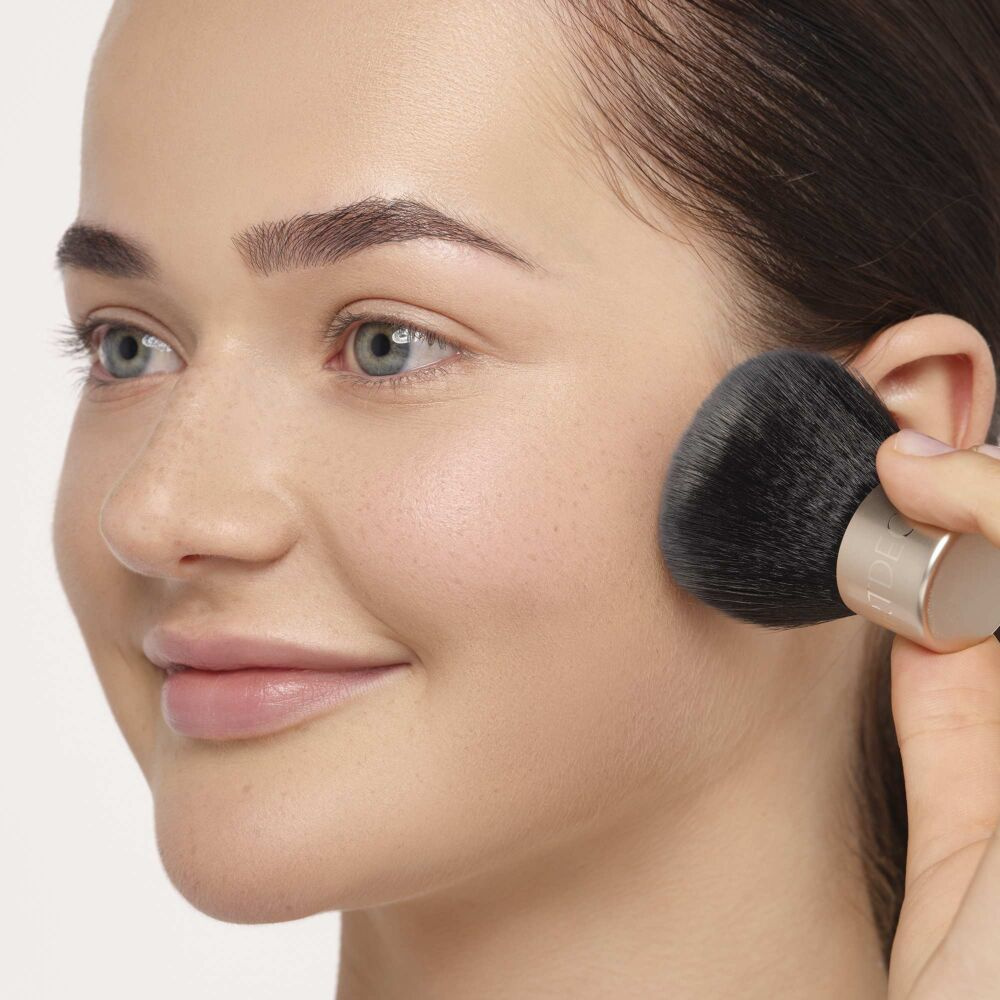 Suitable for powders
Kabuki brush with synthetic bristles
Ideal for the Mineral Powder Foundation
The high-quality Brush For Mineral Powder is the perfect match for your Mineral Powder Foundation. The brush has a very practical design with soft, extra-dense bristles for excellent coverage with very little powder. The rounded shape of the brush applies the foundation evenly and the densely packed bristles provide superior coverage. Apply your mineral powder with this special kabuki brush for the best possible results.
+ Show more
Put a little mineral powder into the lid.
Pick up the powder on the kabuki brush, hold the brush vertically (bristles pointing upwards), and knock off the excess by gently tapping the handle to ensure the powder is evenly distributed in the brush.
Start by using the brush to apply to the outer edges of the face.
Then move in small, circular motions over the forehead, nose, and cheeks.
Finish with the mouth and chin area. Make sure you apply the powder evenly. For fuller coverage, apply additional layers until you're satisfied with the result.
+ Show more
Please note: To get the best textures, we always draw on the latest scientific findings. This may result in changes to the product labeling.
Color: 3
Compatibility:
Ingredients:
Refillable: No
Waterproof: No
Vegan: Yes
Item Number: 6055.3
EAN: 4019674605530
TOP CATEGORIES FOR MAKEUP AND CARE