Make-up Brush Premium Quality
Premium foundation brush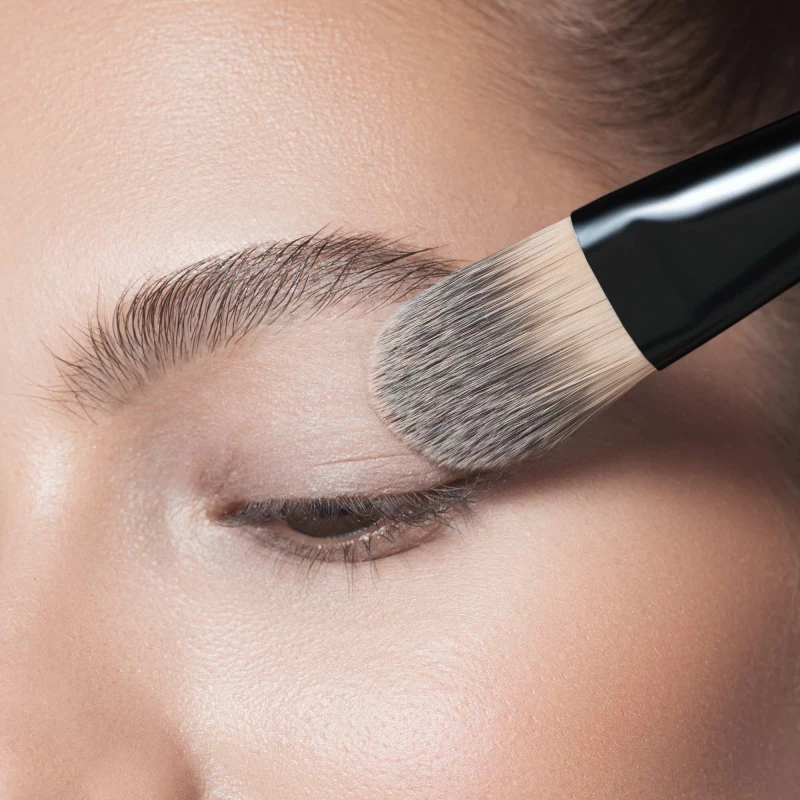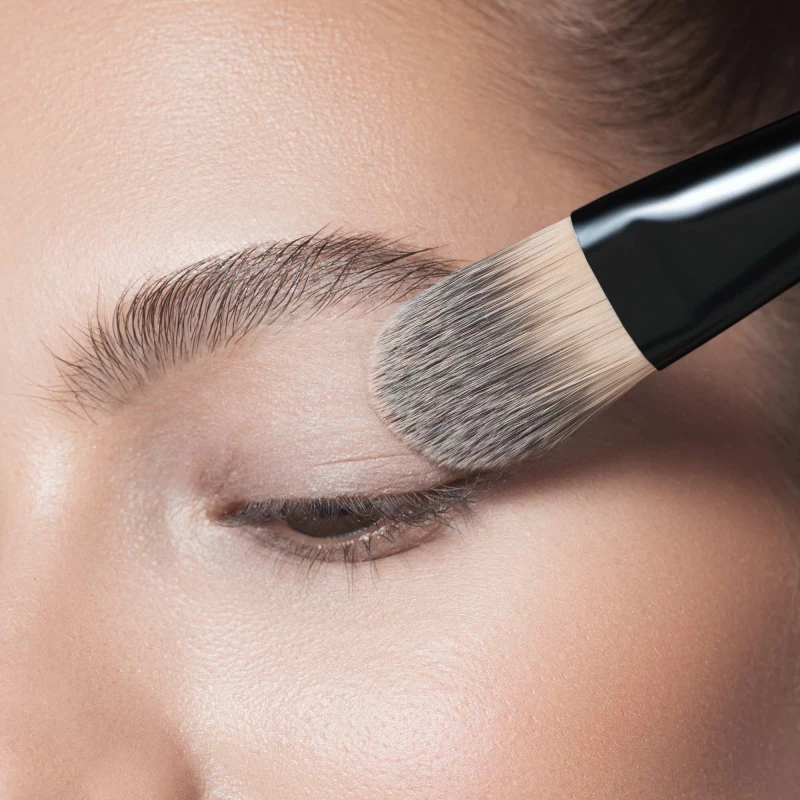 For applying makeup
Suitable for liquid and cream formulas
Made of synthetic bristles
The essential makeup tool—the Make-Up Brush in Premium Quality! The tapered brush picks up the desired amount of foundation and applies it to the face quickly and easily with small motions. The flexible, tapered edges of the brush are perfect for working foundation around the nose, mouth, and hairline. This creates a radiant, even complexion—for a professional finish at home!
+ Show more
Squirt a little liquid foundation onto the back of your hand and dip the tip of your brush into it. Then apply the formula to the face with gentle motions. After use, slip the included net over the brush head to protect its natural shape and stop the bristles sticking out.
Expert tip: In order to ensure your foundation perfectly matches your skin tone, use the makeup brush to mix different shades of cream or liquid foundation together on the back of your hand. When you have created your perfect shade, gently apply the foundation to the face with the brush.
+ Show more
Note: To optimize our textures, we implement new scientific findings promptly. This results in possible changes in the declaration.
Compatibility:
Ingredients:
Waterproof: No
Vegan: Yes
Item Number: 60300
EAN: 4052136005875
TOP CATEGORIES FOR MAKEUP AND CARE