Eyeshadow Duo Applicator
Eyeshadow applicator with brush and sponge tip (also suitable for the Beauty Box)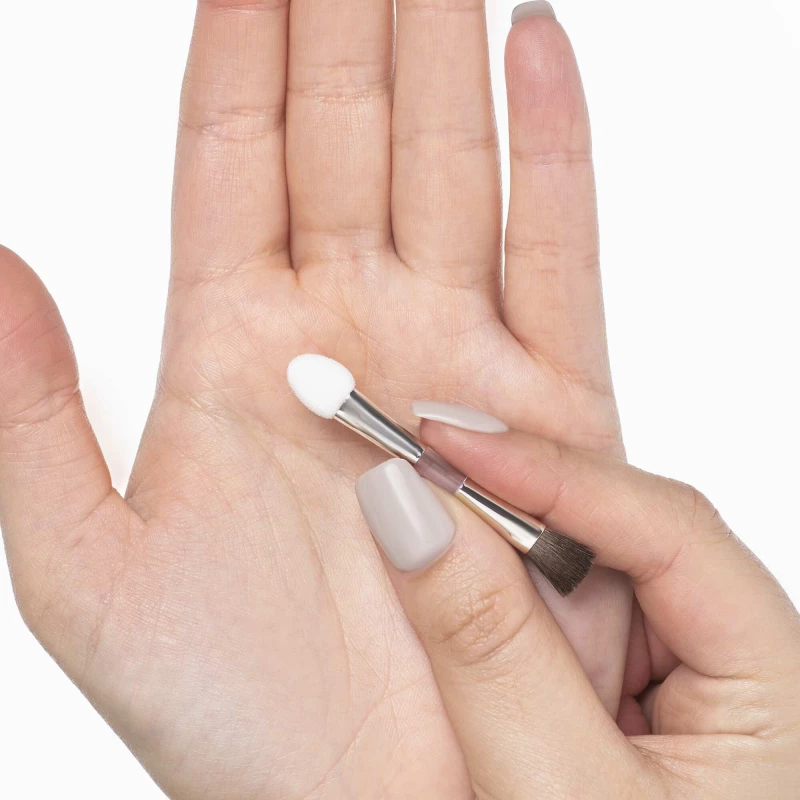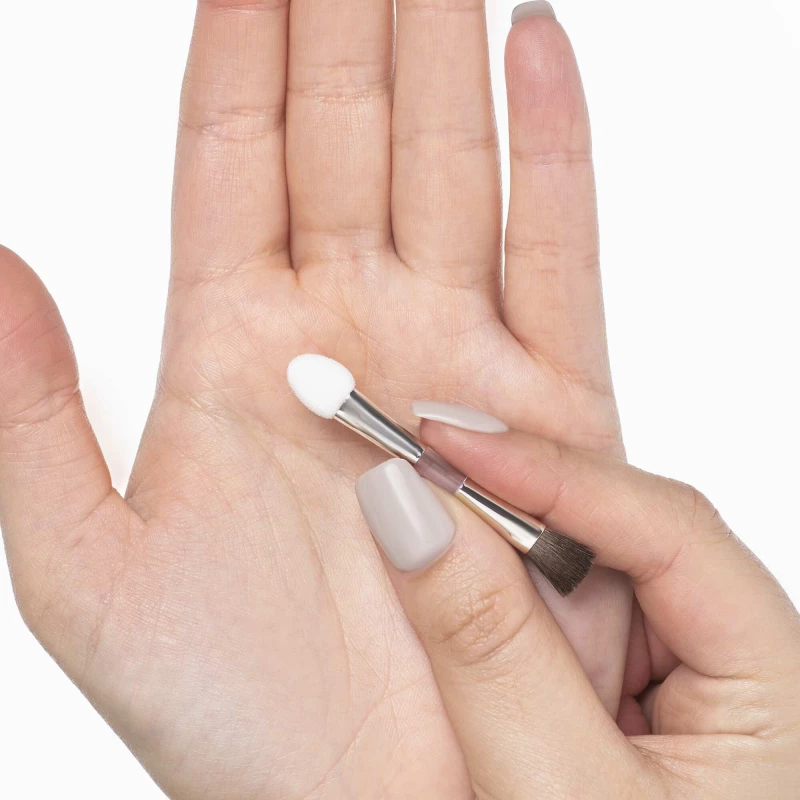 Duo applicator for the Magnum Box
Applies eyeshadow over a large area
Eyeshadow brush made of high-quality sable hair
Small but mighty! The professional Eyeshadow Duo Applicator has a sponge applicator and a specially rounded brush, which is made of sable hair for extra flexible yet firm bristles. This makes it easy to apply eyeshadow over a large area. This applicator is well-deserving of a place on your dressing table or in your Magnum Beauty Box.
+ Show more
Apply your desired eyeshadow with the rounded tip of the brush. Suitable for powder and cream eyeshadow.
+ Show more
Note: To optimize our textures, we implement new scientific findings promptly. This results in possible changes in the declaration.
Compatibility:
Ingredients:
Refillable: Yes
Waterproof: No
Vegan: No
Item Number: 6010
EAN: 4019674060100
What our customers say

Good (;
The applicator is handy when you use it on the road and no other has at hand. He is a little too short, therefore not so good to attack. Its purpose is fulfilled even if he looks at a time not so high quality. Conclusion: In the makeup bag it is always good to take him, but for home you could afford something better!

eyeshadow double brush
The eyeshadow double brush fits perfectly in the magnetbox. Takes very good color. Can be distributed super with the brush

Helpful
Very nice applicator for the song shadow. With the brush you can work finer by taking too much eyeshadow away or distributed. Also to smudge the brush is perfect.
TOP CATEGORIES FOR MAKEUP AND CARE